That's a new western restaurant nearby my working area, sometimes I'm feeling exhaust and boring in thinking what to eat during lunch time, I've been working in my current company for 4 years already and I almost tried all the restaurants and foods nearby my office. Since there is a new western food restaurant named Vary Pasta, so we gave it a try. The restaurant looks clean, and tidy, it gave me a feel of comfortable when I first stepped in the restaurant. After a tired working morning, of course we must had our lunch in comfortable environment. The waitress and waiter in the restaurant are friendly too.
The restaurant serves western foods, such as sausage, salad, chop, steak, pasta, soup and etc. This was my first time having lunch there, so I can ordered whatever food. So the waitress recommended us their set lunch, a worthy set lunch. There was 2 or 3 set lunch, I picked one of them. The set lunch contained of one main course (Chicken chop with spaghetti, spaghetti carbonara with chicken ham or pan fried fish fillet with butter rice) , one appetizer (Salad or Soup), ice cream and drinks (Herbal tea or Barley). So I'd chosen Chicken Chop with Spaghetti as my main course, salad as my appetizer, barley ice as my drinks and ice cream.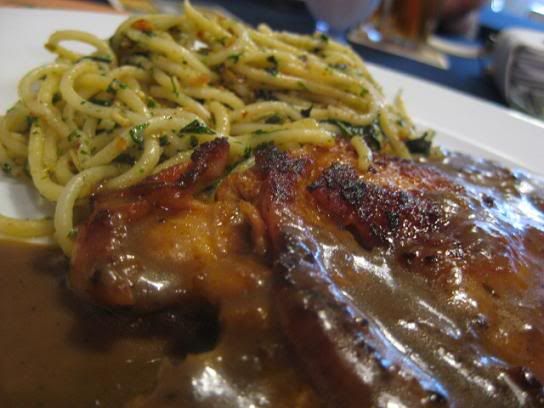 (more…)
KFC has launched their new product which was Zinger Tower Burger few days ago. I just went to One-Utama yesterday and bought a gift to give my gf's parents because I was going to her house for a CNY dinner tonight. So, we have bought gift and I suggested to take our lunch at KFC since I have yet to try the Zinger Tower Burger because it looked delicious. Mc.Donald had Prosperity Burger and KFC had Zinger Tower Burger, but of course both burger had their own recipe and different taste.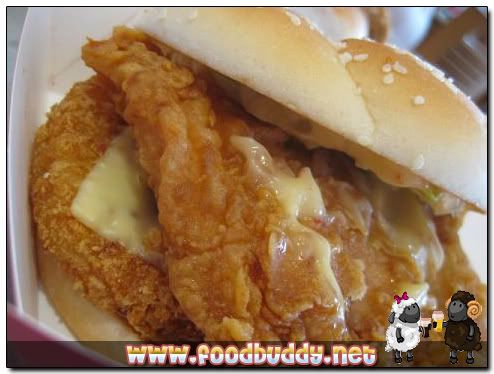 (more…)
It was a great meal in The Ship Steak House that located in Damansara Jaya. It was my girlfriend's birthday and I brought her to The Ship for our dinner. I had been there once 2 months ago which was my birthday and my seniors brought me here, it was a great meal too that's why I returned again. The Ship is a Steak House and expertise in Steak and few western foods too. All the staff in The Ship are wearing sailor cloth and The ship is decorated with a sailor themes. When you step in, you will think of "Popeye The Sailor Man"!
Christmas was just past and that was New Year eve that day, so they had a few of New Year dinner set. So, I had ordered 1 New Year dinner set and my girlfriend ordered a Seafood Platter.
(more…)