Recently I was too busy with my personal stuff and didn't have time to update my food blog, it's because I've to help my gf's brother in his wedding. I became his "brother" on last Sunday morning, it was quite fun and I enjoyed it.
Weeks ago, I had my tea time at Sushi Zanmai in One-Utama. Sushi Zanmai and Pasta Zanmai is the same restaurant but they separate to two, Sushi Zanmai sells Sushi, while Pasta Zanmai sells Pasta. I've dined in Pasta Zanmai for few times before, I love their Chicken Cheesy Pasta and Teri Chicken Pizza. So, I went to Sushi Zanmai for my tea break, we'd tried some of the Sushi only. They have other outlets in The Gardens and Sunway Pyramid as well.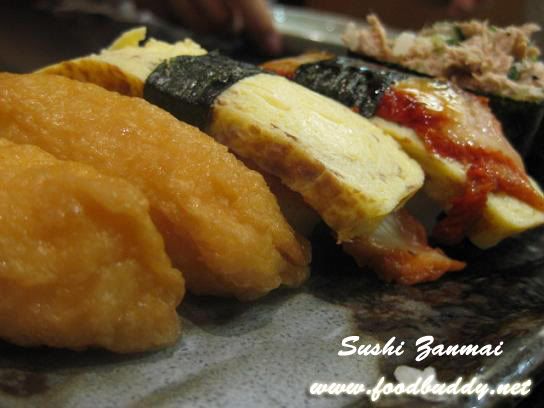 * Una Tama, Inari & Tuna Salad – I simply like the Una Tama, it consists of unagi & Omelette. The Inari Sushi consists of sweet beancurd, not too sweet and quite nice.
(more…)
KFC has launched their new product which was Zinger Tower Burger few days ago. I just went to One-Utama yesterday and bought a gift to give my gf's parents because I was going to her house for a CNY dinner tonight. So, we have bought gift and I suggested to take our lunch at KFC since I have yet to try the Zinger Tower Burger because it looked delicious. Mc.Donald had Prosperity Burger and KFC had Zinger Tower Burger, but of course both burger had their own recipe and different taste.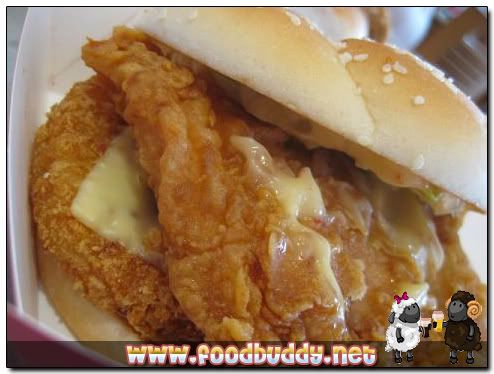 (more…)
Jan 21, 2009 Author: KaHoongChai | Filed under:
KaHoongChai's Diary
,
Mid Valley
,
One-Utama
I have told you in my previous post (Chinese New Year Themes In Shopping Complex – Part 1) that I will be going to Mid Valley for another education fare and definitely I will snap some photos over there. Other than collecting University info in educational fare, our main purpose was shopping and buying new cloth for Chinese New Year.
Of course, Mid Valley did decorate the hall with Chinese New Year Themes as well. Other than Mid Valley, we did visit One-Utama as well. Almost all shopping complex did decorate their hall with Chinese New Year Themes because Chinese New Year is the biggest and most important festival for Chinese!
Chinese Near Year Themes in Mid Valley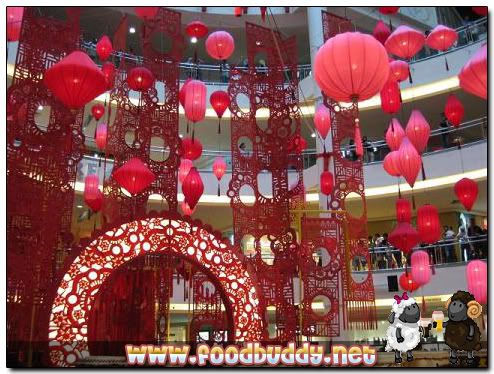 (more…)
I just went to One-Utama for dinner with my girlfriend during Christmas Eve on last Wednesday, my friend recommended me a western food restaurant named Jack's Place that located at New Wing. So, we also decided to try the food over there. If you never been there and see the White Christmas decoration in One-Utama this year, you can view the photos in my previous post, I did snap some photos over there. But then, this was a disappointed dinner at Jack's Place Restaurant, but there was another better food in Jack's Place.
If I was not mistaken, my friend recommended their steak but not other dishes. I ordered other dishes because I don't take beef, that's why I said that was a disappointed meal for me at Jack's Place. If you like steak, you can try it!

* Jack's Place! The Cook looks cute haha! (more…)
I just back from One-Utama, my girlfriend and I went there to buy Christmas gifts. Last week we past by Sunway Pyramid and saw the Christmas decoration was very beautiful, when you pass by the the road, you have the strong Christmas feel, really you should go there have a look and enjoy the Christmas feel. We didn't drop by and take some photos because many cars and crowded with people over there.
How about Christmas decoration in One-Utama? That's another different Christmas feel there, One-Utama is decorated with white colour themes, it gives you a White Christmas feel. So I stopped there and took some photos. Although Christmas is not our big day but we still celebrate it as other countries do. Christmas decoration like this might attract a lot of foreigners and visitors too!

* I had only 1 reaction when I saw it, "WOW!" It's a magnificent sight! (more…)
My friends celebrate my birthday in One-Utama which is at 2th Nov last month. They called me and said want to celebrate my birthday in One-Utama, actually it was just a lunch but I was happy too. When we reached One-Utama, we walked around and ended up we walked into Restaurant Canton-I which is a Hong Kong Restaurant. This was my 2nd or 3rd times took my meal there. The environment is kinda good and comfortable. The thing I don't like in Restaurant Canton-I is..everytime I had to stand outside and waited for the table, it's always full house!
The Restaurant Canton-I just located besides the Pasta Zanmai or opposite of Burger King, it's in the old wing. (more…)