It was yesterday, my girlfriend and I went to saloon that usually we visited which is in Kepong. I cut my hair and she want to has something different and she curled her hair, she looked cute haha! After that, we planned to take dinner together before I sent her home. We drove nearby the saloon in Kepong, we saw Prince Cafe nearby there and we decided to take our dinner there. Actually I ate a few times in Prince Cafe before but it was in Petaling Jaya but not Kepong. Prince Cafe it's a Hong Kong food restaurant, I think they have a lot of branches around the Kuala Lumpur.
Actually we were not that hungry because we took our lunch at about 2.30pm, so we just ordered set meal and didn't order any side dishes. So, I ordered a set meal which was Pork Fillet Spaghetti and it came with soup and drink, so I ordered "Soup Lo Song" and "Yin Yong Ice". While my girlfriend ordered a set meal too which was Honey Spare Ribs Rice, "Soup Lo Song" and "Hot Chocolate".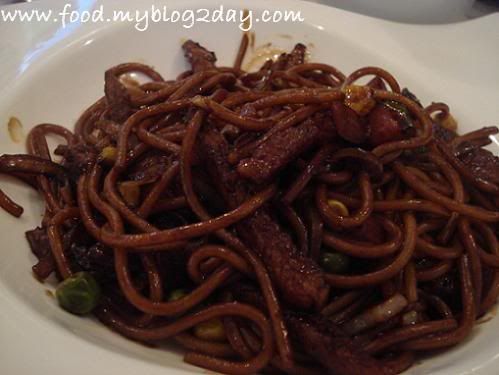 * Pork Fillet Spaghetti – I like the Pork Fillet Spaghetti, it has Pork Fillet, corn and green bean. I like the taste, very delicious! My girlfriend told me that Kim Gary 1 more delicious but I never tried it before, will try it next time!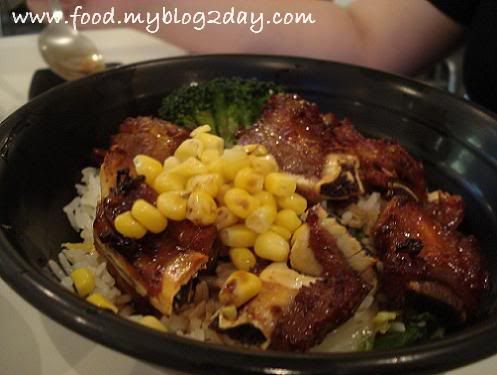 * Honey Spare Ribs Rice – My girlfriend gave me 1 piece of the spare ribs (Pai Kuat), the spare ribs was sweet 1 because got honey. It came with few pieces of spare ribs, corn and vegetables. Actually I tried this before in ChatterBox which is a Hong Kong Restaurant in One-Utama, but I felt that Prince Cafe 1 more delicious. I recommend you to try this if you plan to take your meal there! (more…)