Jun 3, 2009 Author: KaHoongChai | Filed under:
Food & Drinks
,
Home Made
,
KaHoongChai's Diary
,
Kuala Lumpur
I've been leaving my food blog for about a month due to my heavy workload, I think it's time to update and blogging about food again. At the Valentine Day few months ago, my gf and I didn't know how to celebrate and what to give each other, so end up we decided to make chocolate for each other, so we made the chocolate together at her house, that was the best Valentine Day Present, right?
There a few steps need to be followed to do this home made chocolate. Before these, preparing all these ingredients before you get started : Dark cooking chocolate, white cooking chocolate, Whisky, hazelnut, and mould. You can actually buy these all at the cake and biscuit ingredient shop. So now we can start to do this Valentine Home Made Dark Chocolate.

* Dark Cooking Chocolate – My gf told me that this type of chocolate can't be eaten before it melts, do you have any idea?
(more…)
It's another Chinese New Year dishes post even thought Chinese New Year is officially ended after the "Chap Gor Meh" (15th day of Chinese New Year). During CNY, I had a lot of home made dishes which was cooked by my mum and grandma. So, we had a home made steambot on "Chu 1" which was 26th Jan 2009. My mum had prepared a lot of ingredient such as prawn, fish head, vegetable, meat ball, fish ball, black pepper sausage, mushroom and etc. It was a great home made steambot! Let's go for the post.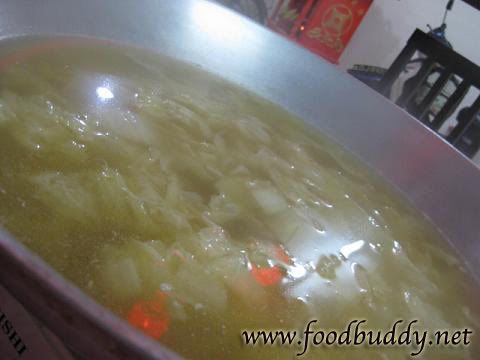 * Steambot Chicken Soup – This was the soup which my mum boil it with chicken since morning, the soup was already taste great before we put in all the ingredients. As you know, by putting all the seafoods and vegetables into the steambot soup can make the soup to be more fragrant!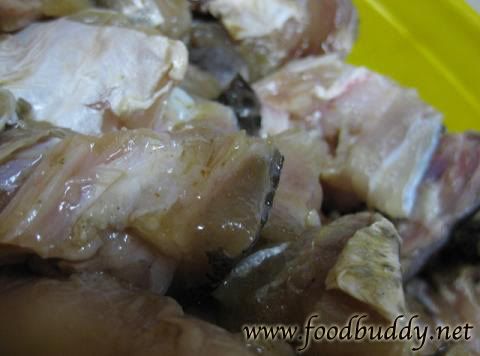 * Fish Head – We all love fish head instead of fish meat because the meat for fish head is more delicious and smoother than fish body meat. It's one of the killer-ingredient to make the soup to be more delicious and aromatic.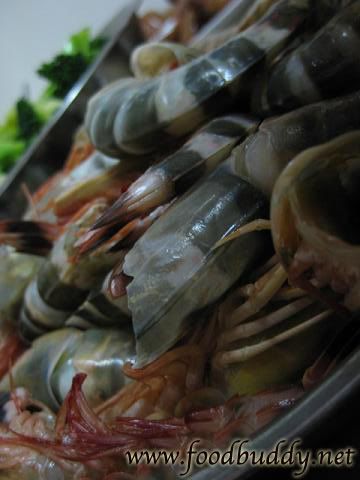 * Tiger Prawn – The meat for tiger prawn will be more tough compare with normal prawn. Some people like it and some people don't like it, I have no idea because I'm not a prawn lover.
(more…)
Tomorrow is "Chap Gor Mer" (The 15th day of Chinese New Year), which mean Chinese New Year will be officially ending by tomorrow. Most of the "Hokkien" prayed at "Chu 9" (The 9th day of Chinese New Year), and most of the "Cantonese" will be praying at "Chap Gor Mer" as well.
During Chinese New Year, I had a lot of CNY dishes that cook by my lovely mum. Other than this, there was a lot of Chinese New Year Biscuit as well! Just some of them made by my mum and grandma, for the rest, my mum bought it. All were packed nicely in bottles. Here we go..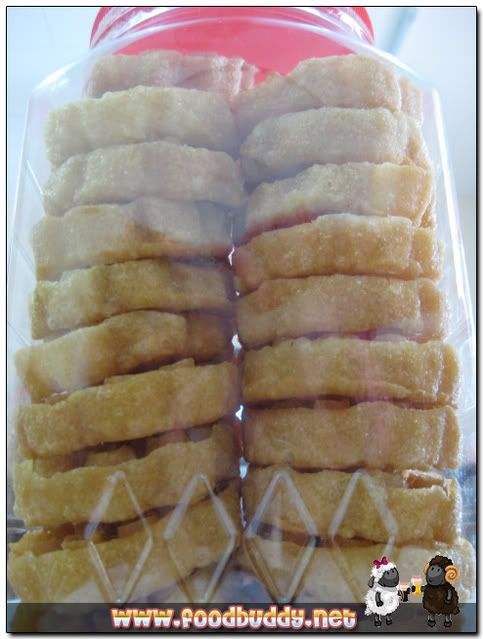 (more…)
Time goes very fast, Chinese New Year is going to be ended and I have gone back to normal life. I enjoyed the time and life during Chinese New Year in my hometown (Taiping). My mum had cooked a lot of great and delicious foods for us, I will be sharing with all of you about what my mum cooked on the first day of CNY which was "Chu Xi Ye" (In Mandarin). Between, this was what we usually ate during some Chinese Festival, I enjoyed them a lot.
During Chinese New Year in Taiping, I played a lot and ate a lot. The only thing I didn't do was I didn't try any other Taiping food as I planned earlier, because I had no time to go anywhere other than meet friends. That's fine, now we go on the foods that my mum cooked.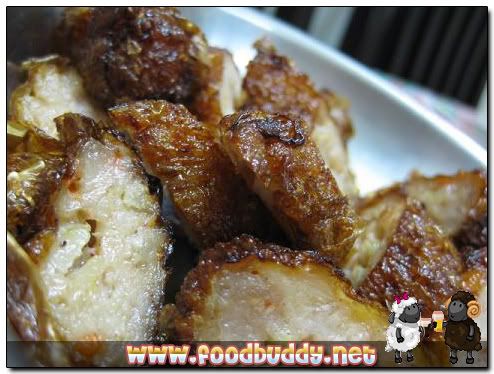 (more…)
I had been taking my lunch at The Mage Cafe that located in Damansara Jaya for quite many times already, so I just decide to write a post about it. The Mage Cafe just nearby my office, that's why we can always take our lunch there. The Mage Cafe is a pork free restaurant. It's like a home made Penang Restaurant because the boss is from Penang. The design of the restaurant like your own house, when you step in, you're just like going back to your own house. The name Mage Cafe is following with their theme, "mage" represents "magician", "magican" represents "games", yes it's Games! Other than taking meal there, you can also play several games over there, they have many kinds of games which I didn't know what was that.
The Mage Cafe has set lunch everyday, the set lunch will be changing everyday. Usually they have 2 types of set lunch which is chicken set or fish set, the taste and sauce for the chicken and fish set are changing everyday, so you can eat different types of set lunch everyday. Most probably I will just order their set lunch and my friends will order the popular fried rice which is Mage Fried Rice.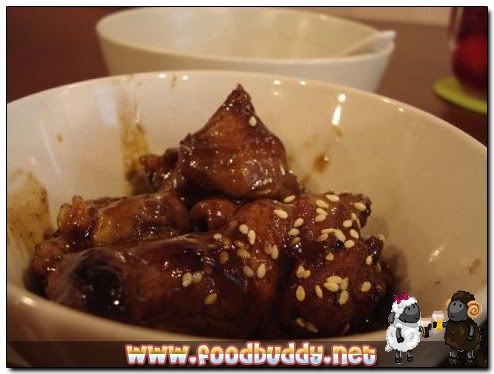 (more…)
Last Sunday which was 21th December 2008 was Dong Zi or Tang Yuan Festival. They said after we ate Tang Yuan then we'll be growing 1 year old, so I'm 21 years old now! Haha I'm still young right? I was in my hometown, Taiping last week from Thursday until Sunday. So, my lovely mum and I made Tang Yuan together at Saturday night so that we can ate it on Sunday morning.
First, my mum cook a bowl of water with pandan leaves, then put some sugar to make it sweet. Then she put the flour on the plate, mixed it with the sugar water just now. Then she started to twist it until it became solid.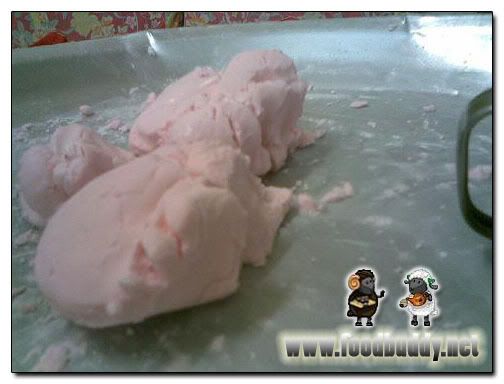 * It's only one part of the "solid flour" that had been twisted. (more…)