Sometimes I didn't know what else I can had for my lunch because I'd tried all the restaurant nearby my office, so I always repeated and ate the same thing. But Tin Kee Duck Rice stall in Kun Kee Kopitiam was what I always ate for my lunch. That's one of my favourite duck rice and char siew rice. I rarely ate in the Kopitiam, usually I just took away and ate in the office. Usually I ate duck mix with char siew rice, I love the crispy duck skin and the taste of the char siew. Besides these, the sauce especially for char siew is definitely delicious! They also sell chicken rice, but the famous one is duck and char siew. It should be a Hong Kong style duck rice, I just love it.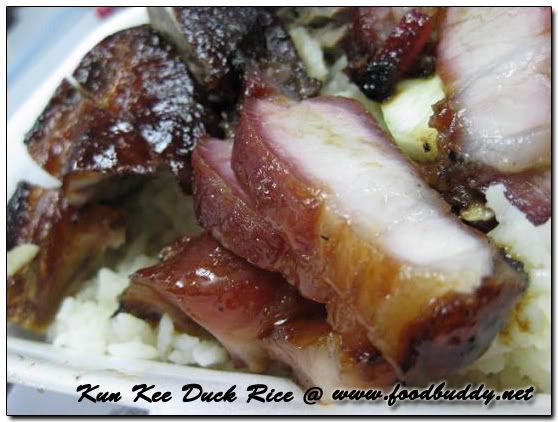 (more…)
Kam Heong Restaurant is a Teow Chew style restaurant which sells "Lo Duck" and some other dishes, but all of them are being "Lo". Other than "Lo Duck", they have other dishes like "Lo Mushroom", "Lo Pig Hand", "Lo Egg", salty vegetable, and etc. They have rice and porridge, I have yet to try the porridge because this is my first time there. My senior and her bf brought me and my friend there after the Warehouse sales in PJ State too, they said want to bring us to try nice and popular duck rice and porridge in PJ State but I never heard it before, but I knew it after the dinner because the duck rice and all the dishes were really delicious and tasty!
All the dishes were served nicely, I think they have their own secret recipe and ingredients to stew (Lo) the duck and other dishes, that was why it was very strong smell when we walked in. All the foods looked delicious and we can't wait to keep it into our tummy!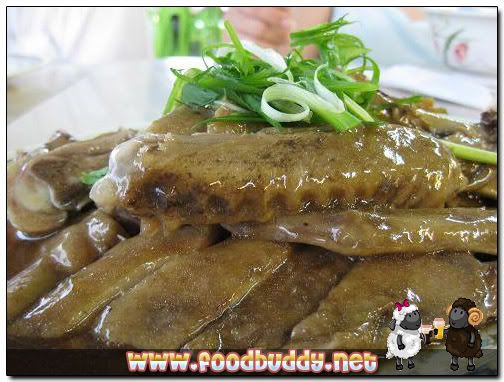 (more…)
May 24, 2008 Author: KaHoongChai | Filed under:
Food & Drinks
,
Hawker Food
,
Taiping
After introducing few Taiping Food like Taiping Popiah, "Lo Bak" In Taiping, Taiping Prawn Mee, Fried Mee Rebus In Larut Matang this few days.. this one is the last food i ate before i back KL which is Taiping Rojak.. (more…)
May 23, 2008 Author: KaHoongChai | Filed under:
Chinese Food
,
Food & Drinks
,
Hawker Food
,
Taiping
I think very less people like to eat this type of Popiah instead of fry 1 right ? ^^ But you must try this one in Taiping..it's vege..mengguang…Tau Ge..peanut.. (more…)
May 21, 2008 Author: KaHoongChai | Filed under:
Chinese Food
,
Food & Drinks
,
Hawker Food
,
Taiping
Do you like "Lo Bak" ?? Many of us like it..because alot of fried and crispy food insides..especially the preserved egg..we called it "Pei Dan" (Cantonese).. (more…)
May 19, 2008 Author: KaHoongChai | Filed under:
Chinese Food
,
Food & Drinks
,
Hawker Food
,
Taiping