Sep 26, 2009 Author: KaHoongChai | Filed under:
Damansara Utama
,
Food & Drinks
,
Petaling Jaya
This blog has never been updated for months and it's time for me to hunt for more foods again. In fact, I have few more posts in my local disk folder, so I will need to write 1 by 1. I always had my lunch and dinner at Uptown, Damansara Utama, that is a place that fit with various restaurant and food stall, you may need to take few days or weeks to test all the foods over there. Last weekend, I came across Uptown and found a some sort like kopitiam named TC Toast & Coffee, I had my lunch over there.
TC Toast & Coffee is a modern-traditional coffeehouse located at Damansara Uptown that serves authentic local delicacies. Surrounds by thick aroma of toast bread and brewed-coffee, the TC Toast & Coffee becomes a meeting point for toast and coffee lovers. For frequent patrons of TC Toast & Coffee, the taste of coffee and tea make by the Coffee Master is the reason of their visits; a taste which rekindles the olden days. TC Toast & Coffee is made famous by its Nasi Lemak and Nasi Kunyit, special recipes that originated from Mak Zara in Pahang since 1930s. Since its opening, TC Toast & Coffee is gaining popularity amongst residents in uptown area and food lovers from all over the countries for they are after the quality of foods serves here.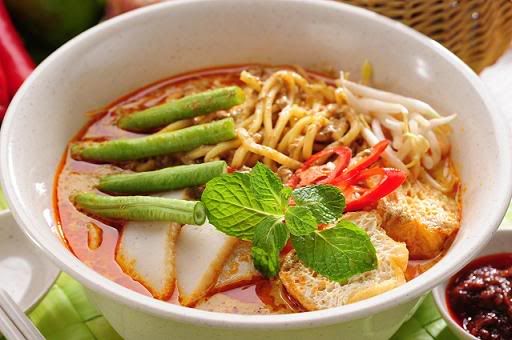 * Curry Mee – a must try, thick curry soup with generous cockles.
(more…)
Jun 3, 2009 Author: KaHoongChai | Filed under:
Food & Drinks
,
Home Made
,
KaHoongChai's Diary
,
Kuala Lumpur
I've been leaving my food blog for about a month due to my heavy workload, I think it's time to update and blogging about food again. At the Valentine Day few months ago, my gf and I didn't know how to celebrate and what to give each other, so end up we decided to make chocolate for each other, so we made the chocolate together at her house, that was the best Valentine Day Present, right?
There a few steps need to be followed to do this home made chocolate. Before these, preparing all these ingredients before you get started : Dark cooking chocolate, white cooking chocolate, Whisky, hazelnut, and mould. You can actually buy these all at the cake and biscuit ingredient shop. So now we can start to do this Valentine Home Made Dark Chocolate.

* Dark Cooking Chocolate – My gf told me that this type of chocolate can't be eaten before it melts, do you have any idea?
(more…)
That's a new western restaurant nearby my working area, sometimes I'm feeling exhaust and boring in thinking what to eat during lunch time, I've been working in my current company for 4 years already and I almost tried all the restaurants and foods nearby my office. Since there is a new western food restaurant named Vary Pasta, so we gave it a try. The restaurant looks clean, and tidy, it gave me a feel of comfortable when I first stepped in the restaurant. After a tired working morning, of course we must had our lunch in comfortable environment. The waitress and waiter in the restaurant are friendly too.
The restaurant serves western foods, such as sausage, salad, chop, steak, pasta, soup and etc. This was my first time having lunch there, so I can ordered whatever food. So the waitress recommended us their set lunch, a worthy set lunch. There was 2 or 3 set lunch, I picked one of them. The set lunch contained of one main course (Chicken chop with spaghetti, spaghetti carbonara with chicken ham or pan fried fish fillet with butter rice) , one appetizer (Salad or Soup), ice cream and drinks (Herbal tea or Barley). So I'd chosen Chicken Chop with Spaghetti as my main course, salad as my appetizer, barley ice as my drinks and ice cream.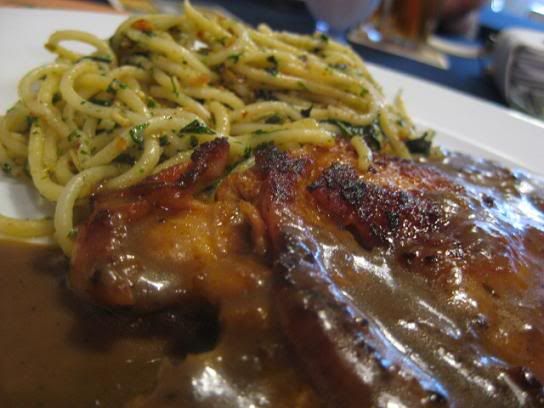 (more…)
Sometimes I didn't know what else I can had for my lunch because I'd tried all the restaurant nearby my office, so I always repeated and ate the same thing. But Tin Kee Duck Rice stall in Kun Kee Kopitiam was what I always ate for my lunch. That's one of my favourite duck rice and char siew rice. I rarely ate in the Kopitiam, usually I just took away and ate in the office. Usually I ate duck mix with char siew rice, I love the crispy duck skin and the taste of the char siew. Besides these, the sauce especially for char siew is definitely delicious! They also sell chicken rice, but the famous one is duck and char siew. It should be a Hong Kong style duck rice, I just love it.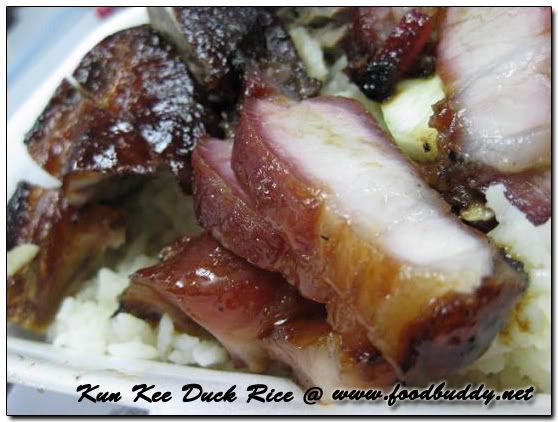 (more…)
Recently I was too busy with my personal stuff and didn't have time to update my food blog, it's because I've to help my gf's brother in his wedding. I became his "brother" on last Sunday morning, it was quite fun and I enjoyed it.
Weeks ago, I had my tea time at Sushi Zanmai in One-Utama. Sushi Zanmai and Pasta Zanmai is the same restaurant but they separate to two, Sushi Zanmai sells Sushi, while Pasta Zanmai sells Pasta. I've dined in Pasta Zanmai for few times before, I love their Chicken Cheesy Pasta and Teri Chicken Pizza. So, I went to Sushi Zanmai for my tea break, we'd tried some of the Sushi only. They have other outlets in The Gardens and Sunway Pyramid as well.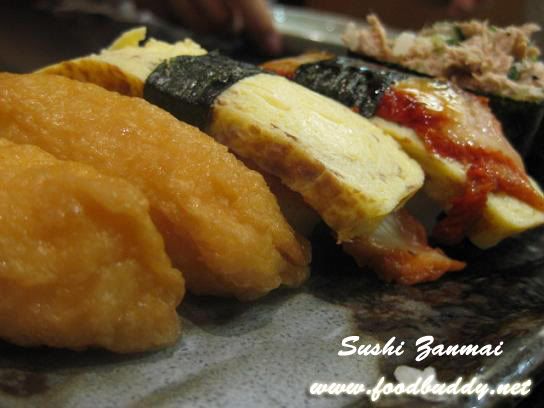 * Una Tama, Inari & Tuna Salad – I simply like the Una Tama, it consists of unagi & Omelette. The Inari Sushi consists of sweet beancurd, not too sweet and quite nice.
(more…)
I have been eating Pan Mee in Bao Bao Pan Mee Restaurant for quite many times, I have yet to take some photos for the food because I had no digital camera in the past. The previous time I wrote a review for this restaurant because I got featured in the 8TV Ho Chak!, we were so shock to see them there while we stepped in the restaurant, it was a good memory.
The Bao Bao Pan Mee Restaurant is managed by a few youngsters, they have an outlet in Cheras too. With the slogan of 'Same Pan Mee, but different style", it attracts lots of pan mee lover to try all their different style of pan mee. Not to mention too much about the restaurant since I have stated it in my previous post, we just go on the photos and food reviews.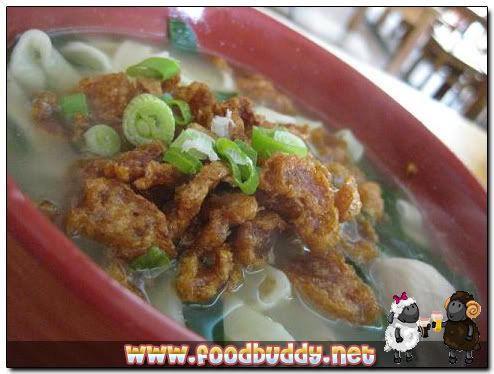 (more…)