KFC has launched their new product which was Zinger Tower Burger few days ago. I just went to One-Utama yesterday and bought a gift to give my gf's parents because I was going to her house for a CNY dinner tonight. So, we have bought gift and I suggested to take our lunch at KFC since I have yet to try the Zinger Tower Burger because it looked delicious. Mc.Donald had Prosperity Burger and KFC had Zinger Tower Burger, but of course both burger had their own recipe and different taste.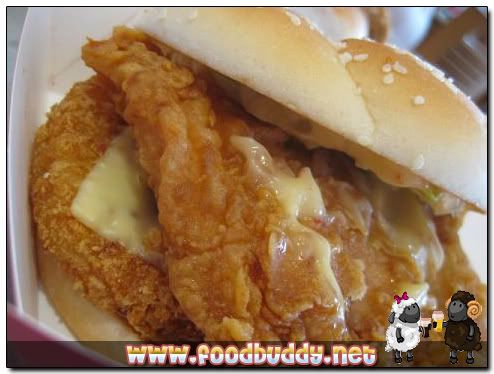 (more…)
Chinese New Year is coming soon, Prosperity Burger at Mc.Donald will be ended soon after Chinese New Year. The last time I visited Mc.Donald in Center Point outlet was just to eat the Twister Fries as they only had Beef Prosperity Burger, so they have launched Chicken Prosperity Burger now and I just had them 2 days ago. But it was not that ideal for my liking, perhaps I didn't like the ingredients and recipe. However, Chicken Mc.Deluxe and Fillet O-Fish are still my first choice while traveling to Mc.Donald.

(more…)
Mc.Donald launch their Prosperity Burger once a year at the year end to celebrate the coming Chinese New Year. I wait for the launch every year not for Prosperity Burger but their Twister Fries, I know A&W has the same Twister Fries, but don't know why I just like Mc.Donald 1. So, now Mc.Donald launch it and of course I visit them again!
Actually I do like to eat the Prosperity Burger, but they just have Prosperity Burger with beef only, I'm a Buddhist and I don't take beef. The Chicken Prosperity Burger will be launched soon if I'm not mistaken. I will eat again when they launch the Chicken Prosperity Burger. So, I order Chicken Mc.Deluxe with set but I change the French Fries to Twister Fries. My purpose to Mc.Donald this time is to eat their Twister Fries haha!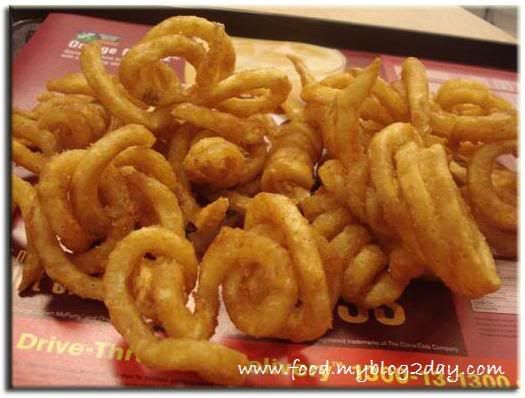 * This is my favourite Twister Fries! It's more delicious than French Fries! (more…)