Sep 26, 2009 Author: KaHoongChai | Filed under:
Damansara Utama
,
Food & Drinks
,
Petaling Jaya
This blog has never been updated for months and it's time for me to hunt for more foods again. In fact, I have few more posts in my local disk folder, so I will need to write 1 by 1. I always had my lunch and dinner at Uptown, Damansara Utama, that is a place that fit with various restaurant and food stall, you may need to take few days or weeks to test all the foods over there. Last weekend, I came across Uptown and found a some sort like kopitiam named TC Toast & Coffee, I had my lunch over there.
TC Toast & Coffee is a modern-traditional coffeehouse located at Damansara Uptown that serves authentic local delicacies. Surrounds by thick aroma of toast bread and brewed-coffee, the TC Toast & Coffee becomes a meeting point for toast and coffee lovers. For frequent patrons of TC Toast & Coffee, the taste of coffee and tea make by the Coffee Master is the reason of their visits; a taste which rekindles the olden days. TC Toast & Coffee is made famous by its Nasi Lemak and Nasi Kunyit, special recipes that originated from Mak Zara in Pahang since 1930s. Since its opening, TC Toast & Coffee is gaining popularity amongst residents in uptown area and food lovers from all over the countries for they are after the quality of foods serves here.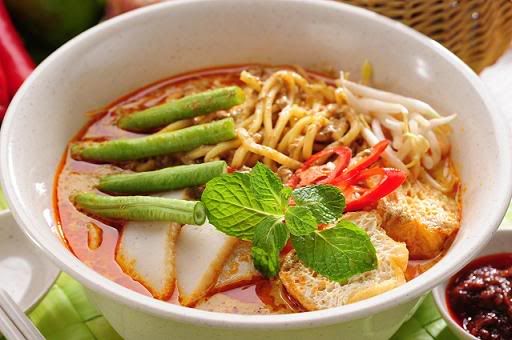 * Curry Mee – a must try, thick curry soup with generous cockles.
(more…)
It was a great meal in The Ship Steak House that located in Damansara Jaya. It was my girlfriend's birthday and I brought her to The Ship for our dinner. I had been there once 2 months ago which was my birthday and my seniors brought me here, it was a great meal too that's why I returned again. The Ship is a Steak House and expertise in Steak and few western foods too. All the staff in The Ship are wearing sailor cloth and The ship is decorated with a sailor themes. When you step in, you will think of "Popeye The Sailor Man"!
Christmas was just past and that was New Year eve that day, so they had a few of New Year dinner set. So, I had ordered 1 New Year dinner set and my girlfriend ordered a Seafood Platter.
(more…)