Sometimes I didn't know what else I can had for my lunch because I'd tried all the restaurant nearby my office, so I always repeated and ate the same thing. But Tin Kee Duck Rice stall in Kun Kee Kopitiam was what I always ate for my lunch. That's one of my favourite duck rice and char siew rice. I rarely ate in the Kopitiam, usually I just took away and ate in the office. Usually I ate duck mix with char siew rice, I love the crispy duck skin and the taste of the char siew. Besides these, the sauce especially for char siew is definitely delicious! They also sell chicken rice, but the famous one is duck and char siew. It should be a Hong Kong style duck rice, I just love it.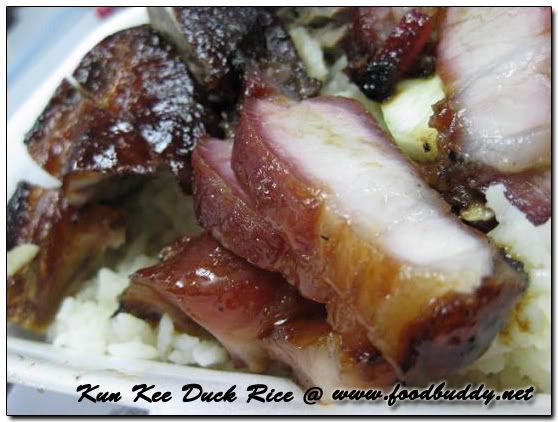 (more…)
I have been eating Pan Mee in Bao Bao Pan Mee Restaurant for quite many times, I have yet to take some photos for the food because I had no digital camera in the past. The previous time I wrote a review for this restaurant because I got featured in the 8TV Ho Chak!, we were so shock to see them there while we stepped in the restaurant, it was a good memory.
The Bao Bao Pan Mee Restaurant is managed by a few youngsters, they have an outlet in Cheras too. With the slogan of 'Same Pan Mee, but different style", it attracts lots of pan mee lover to try all their different style of pan mee. Not to mention too much about the restaurant since I have stated it in my previous post, we just go on the photos and food reviews.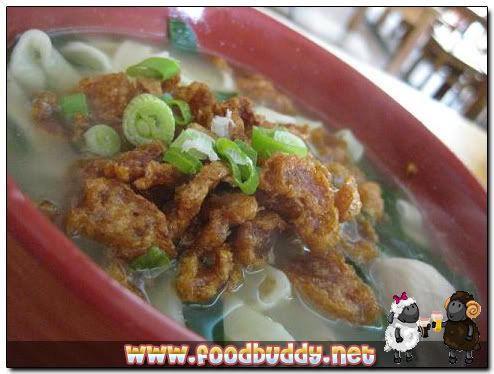 (more…)
It's another Chinese New Year dishes post even thought Chinese New Year is officially ended after the "Chap Gor Meh" (15th day of Chinese New Year). During CNY, I had a lot of home made dishes which was cooked by my mum and grandma. So, we had a home made steambot on "Chu 1" which was 26th Jan 2009. My mum had prepared a lot of ingredient such as prawn, fish head, vegetable, meat ball, fish ball, black pepper sausage, mushroom and etc. It was a great home made steambot! Let's go for the post.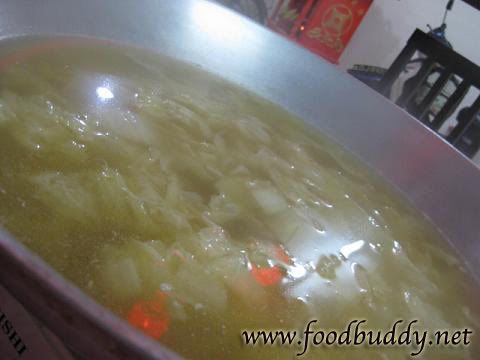 * Steambot Chicken Soup – This was the soup which my mum boil it with chicken since morning, the soup was already taste great before we put in all the ingredients. As you know, by putting all the seafoods and vegetables into the steambot soup can make the soup to be more fragrant!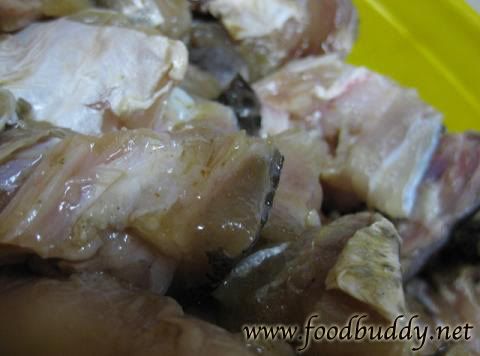 * Fish Head – We all love fish head instead of fish meat because the meat for fish head is more delicious and smoother than fish body meat. It's one of the killer-ingredient to make the soup to be more delicious and aromatic.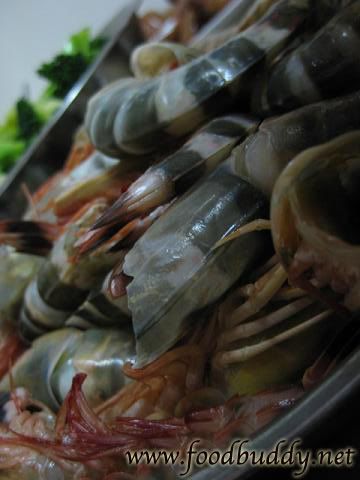 * Tiger Prawn – The meat for tiger prawn will be more tough compare with normal prawn. Some people like it and some people don't like it, I have no idea because I'm not a prawn lover.
(more…)
Tomorrow is "Chap Gor Mer" (The 15th day of Chinese New Year), which mean Chinese New Year will be officially ending by tomorrow. Most of the "Hokkien" prayed at "Chu 9" (The 9th day of Chinese New Year), and most of the "Cantonese" will be praying at "Chap Gor Mer" as well.
During Chinese New Year, I had a lot of CNY dishes that cook by my lovely mum. Other than this, there was a lot of Chinese New Year Biscuit as well! Just some of them made by my mum and grandma, for the rest, my mum bought it. All were packed nicely in bottles. Here we go..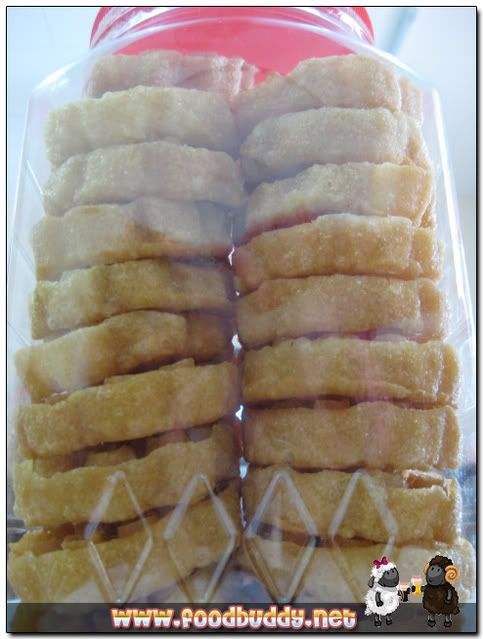 (more…)
Time goes very fast, Chinese New Year is going to be ended and I have gone back to normal life. I enjoyed the time and life during Chinese New Year in my hometown (Taiping). My mum had cooked a lot of great and delicious foods for us, I will be sharing with all of you about what my mum cooked on the first day of CNY which was "Chu Xi Ye" (In Mandarin). Between, this was what we usually ate during some Chinese Festival, I enjoyed them a lot.
During Chinese New Year in Taiping, I played a lot and ate a lot. The only thing I didn't do was I didn't try any other Taiping food as I planned earlier, because I had no time to go anywhere other than meet friends. That's fine, now we go on the foods that my mum cooked.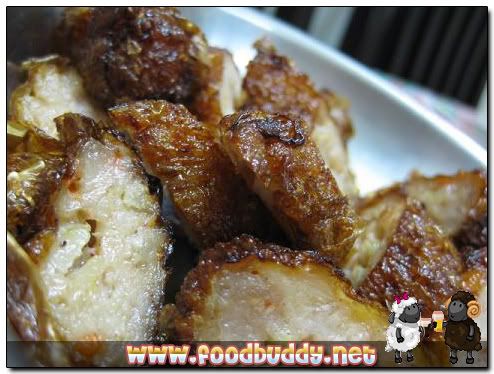 (more…)
Lou Sang (捞生) is a Traditional Chinese cuisine dish which every Chinese will eat during Chinese New Year. Oldish people said that Lou Sang will bring luck to everyone who join it, all things will be better than usual. Lou Sang is the name for the proccess and we call the Chinese New Year dish as "Yu Sang". So, Chinese New Year is coming soon and I can't wait to back my hometown (Taiping) to celebrate with my family and friends! Before Chinese New Year, I have visited most of the shopping complex to view their Chinese New Year Themes, I have also tried Chicken Prosperity Burger at Mc.Donald, then I have also eaten Yu Sang, which mean I will be very lucky in Year 2009!
My collueges organized a lunch which just to get together before we go for holiday, and the main purpose for the lunch was to "Lou Sang". So, we had chosen a restaurant which has Lou Sang because not every restaurant serves it. The restaurant is named as Garden Palace Seafood Restaurant which is located somewhere around Chao Yang, SS2 PJ. "Lou Sang" consists of a lot of ingredients and it's very colourful, it mix with oil, sweet sauce and fresh salmon fish.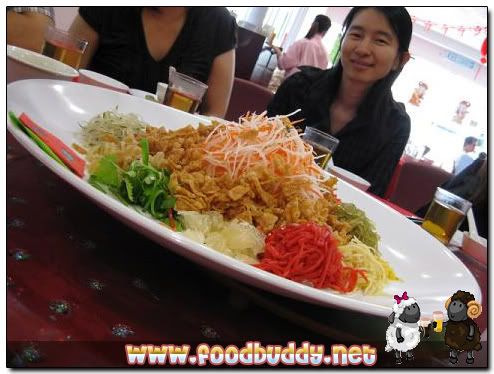 (more…)