Tin Kee Duck Rice Stall in Kun Kee Kopitiam @ Damansara Jaya
Mar 22, 2009 Author: KaHoongChai | (5,342 views)

Sometimes I didn't know what else I can had for my lunch because I'd tried all the restaurant nearby my office, so I always repeated and ate the same thing. But Tin Kee Duck Rice stall in Kun Kee Kopitiam was what I always ate for my lunch. That's one of my favourite duck rice and char siew rice. I rarely ate in the Kopitiam, usually I just took away and ate in the office. Usually I ate duck mix with char siew rice, I love the crispy duck skin and the taste of the char siew. Besides these, the sauce especially for char siew is definitely delicious! They also sell chicken rice, but the famous one is duck and char siew. It should be a Hong Kong style duck rice, I just love it.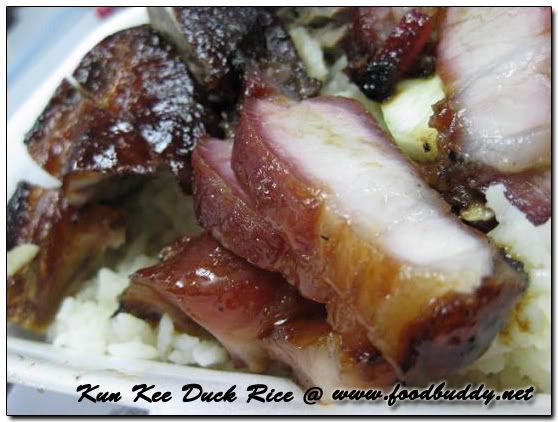 * Duck and Char Siew Rice – It was what I always ordered. The duck skin is very crispy and the char siew very good taste. Recommended and I rate it 9/10!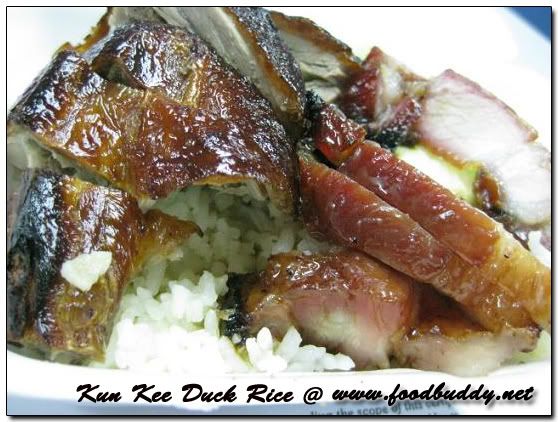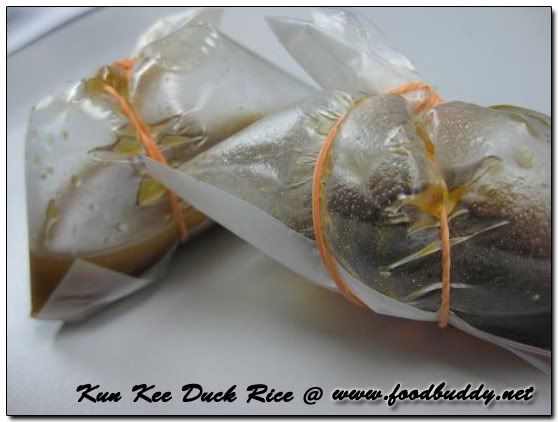 * Duck Sauce & Char Siew Sauce – Normally I will ask the boss to give me more char siew sauce, I took char siew sauce only even though I buy duck rice. The char siew sauce is a little bit sticky and sweet, remember ask them to give you char siew sauce, you'll regret without trying this.
I'm drooling while writing this post. I believe that you know how good is the food that I mentioned.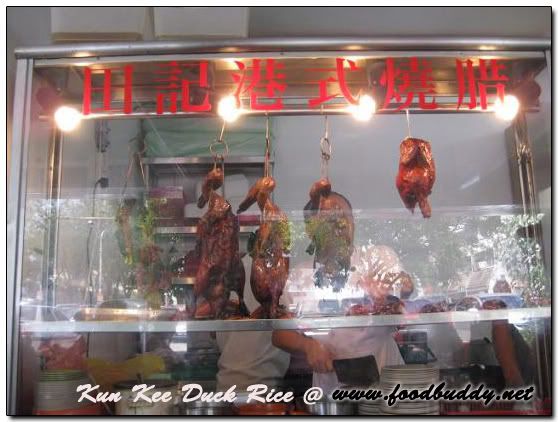 The boss is very friendly and the food served very fast too. I ordered and took away, it took me less than 3 minutes including order. It's not because of he doesn't have customers, but he has two very helpful staffs. The price is reasonable, duck rice cost you about RM4.00 and duck rice+char siew rice cost you RM4.50. It's worth it, for this kind of best food. If I'm not mistaken, the stall opens from 11.00a.m until it finishes. My lunch time is 1.00pm and I saw there was still alot of duck hang on the stall. While Kun Kee Kopitiam closed on every Monday. It's same row with the Choong Kee Kampar Claypot Chicken Rice Restaurant.
Prices :
RM4.00 – Duck Rice / Chicken Rice / Char Siew Rice
RM4.50 – Mixed any 2 of them
Business Hour :
Not very sure, should be 11.00a.m until it finishes.
View the map in Google Map.

View Larger Map