After the Tenji Japanese Buffet Restaurant @ Solaris Mont Kiara – Part One, I have to continue with the Part Two. Part One is more about foods in Tenji, so Part Two will be written more about the foods section and places. No more grandfather story, let's get started.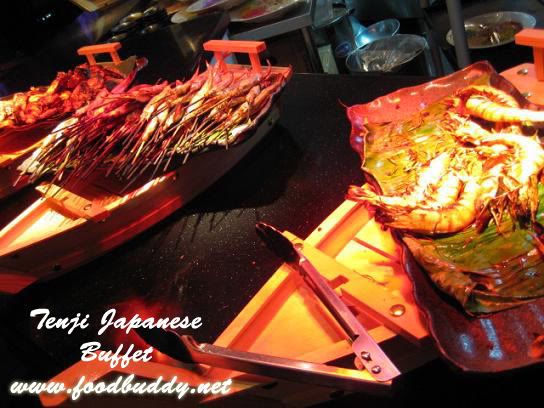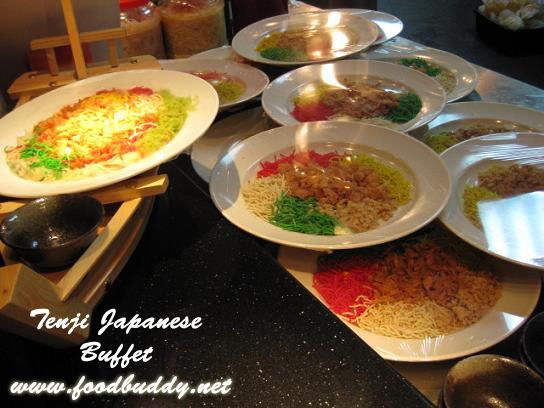 * Lou Sang Section – They served Lou Sang because the time we were there was nearby Chinese New Year. You'd to pay for the Lou Sang, it was not free 1. I just think Lou Sang in Garden Palace Seafood Restaurant is much more better.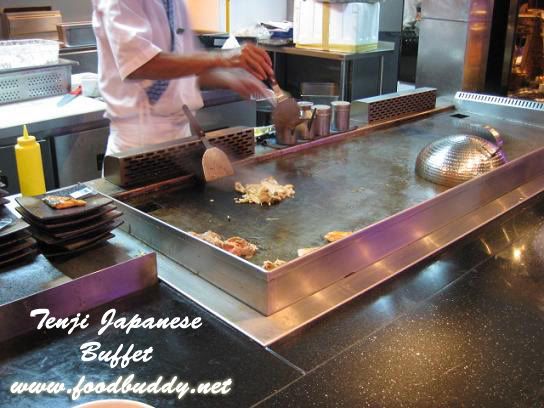 * The cook was cooking those dishes which had been ordered by customers.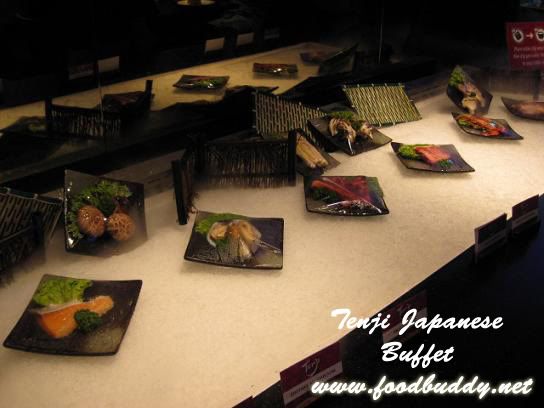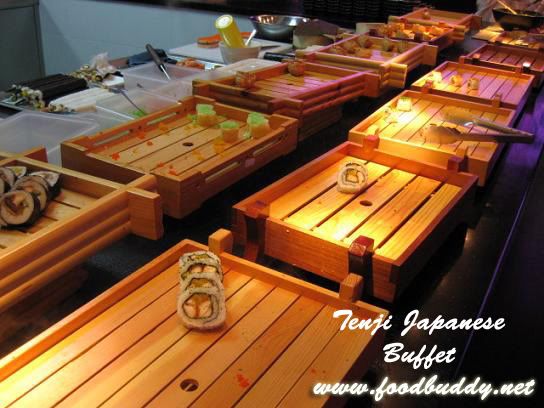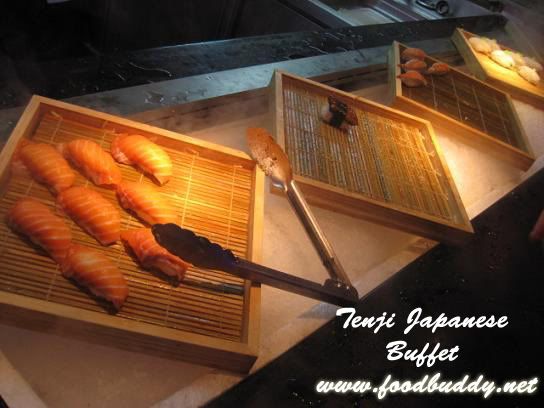 * Sushi Section – Most of the Sushi had been grabbed by others, but they were producing new Susi non-stop.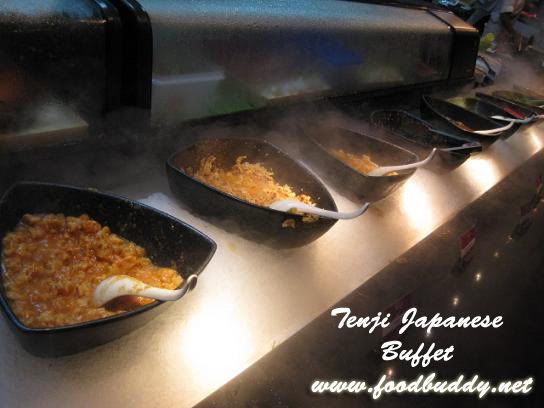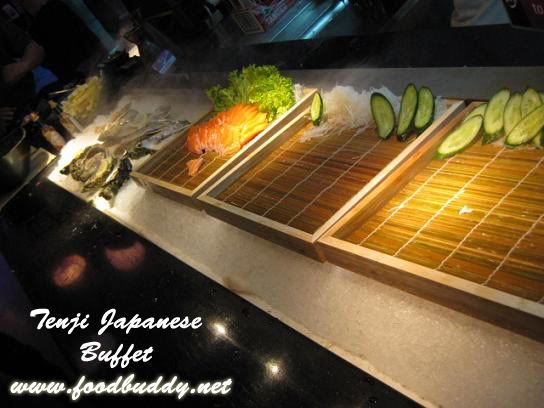 * Roasted Mutton – We'd tried one small plate, quite delicious.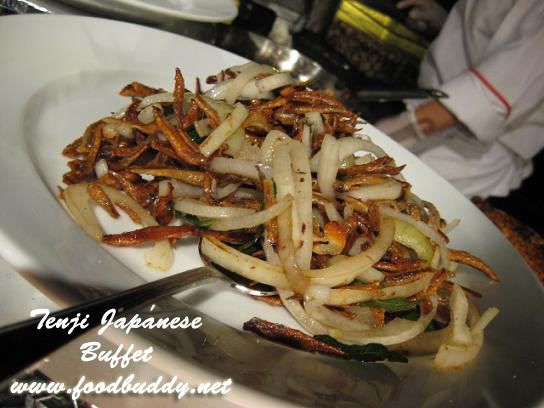 * Fried Onion Ikan Bilis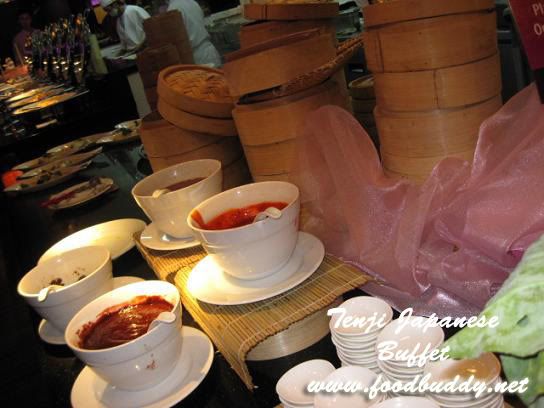 * Dim Sum Section – But I didn't take any food over here.

* Mutton – After that we took mutton to try as well. Quite nice.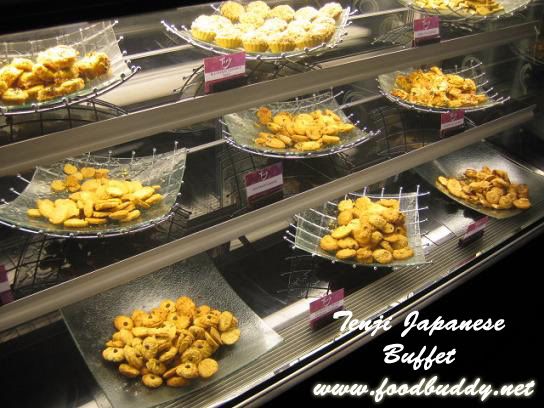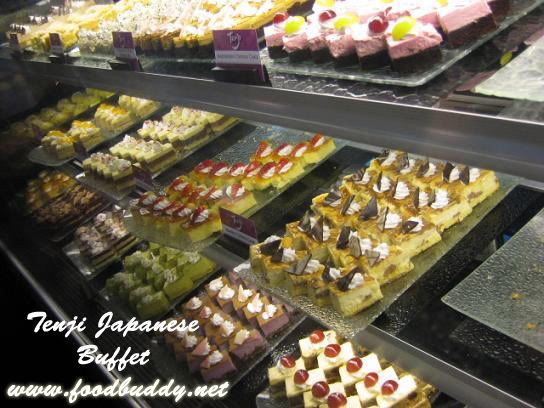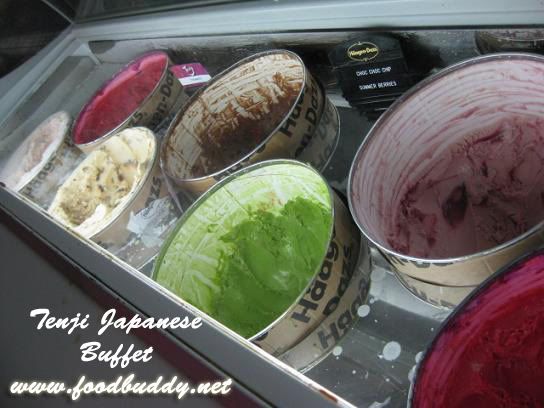 * Desert Section – There was a lot of desert such as cookies, cheese cake, Haagen Dazs ice cream, Pudin, Mua Chi and etc. I don't think you can try each of them. It's too many!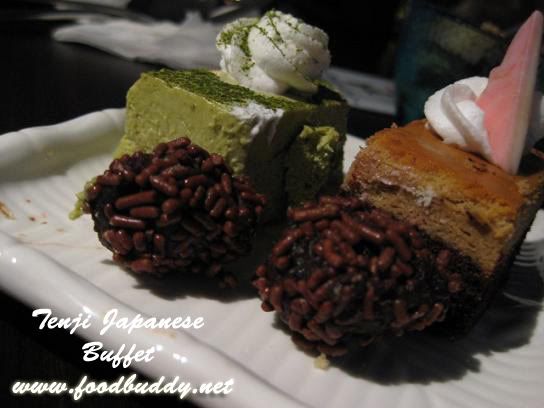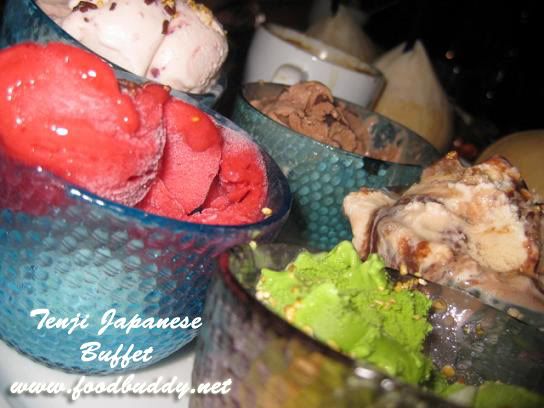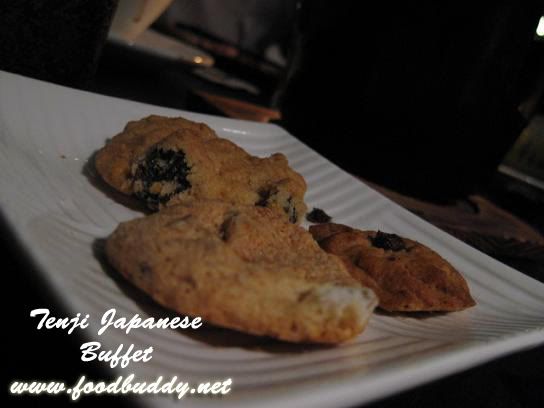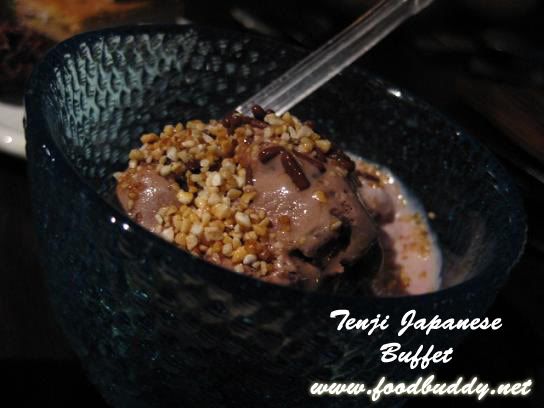 * So I just picked some of them.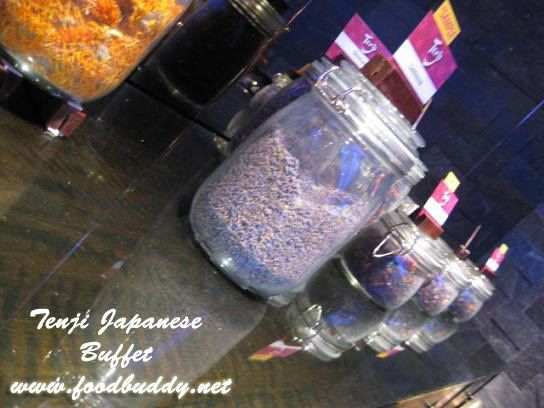 * Tea Section – They had many different types of tea, my friend mixed them all together, but quite nice too, the tea that my friend made had a strong rose taste, very nice to drink. It cleaned our stomach after so many heavy foods too!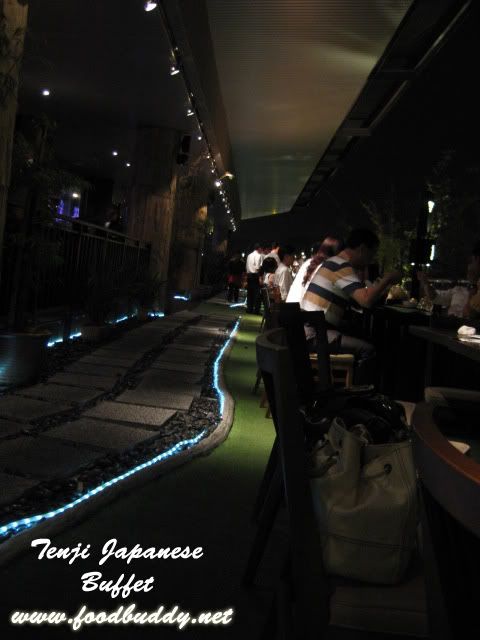 * There is few different types of wain put at the entrance. Perhaps you can buy them home and taste it.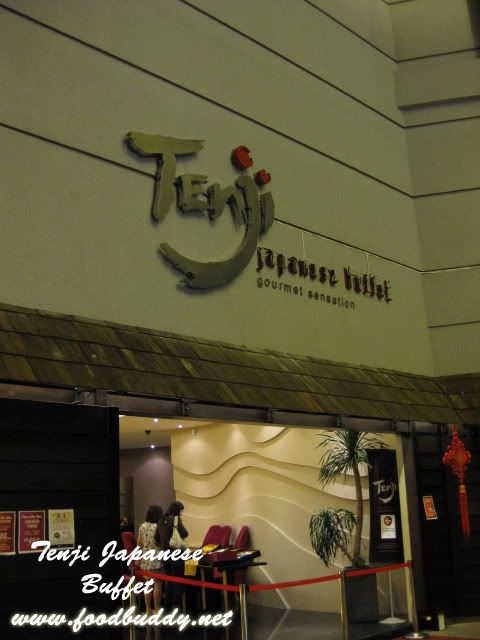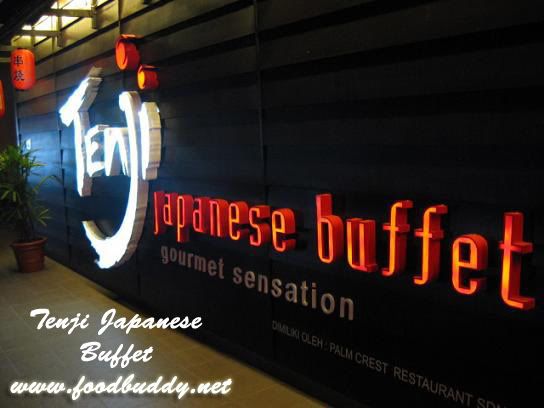 I had a very good time in Tenji Japanese Buffet Restaurant, but in term of the quality of foods, some of them were nice but some of them were not that fresh. So, have your meal there and try your luck! Read also Part One.
Address :
Tenji Japanese Buffet Restaurant
Lot L-01-01, SohoKL, Solaris Mont Kiara,
No.2, Jalan Solaris,
50480 Kuala Lumpur.
Reservation : 1700 80 1818
Fax : 03-6203 6982
Website : www.tenji.com.my
Business Hour & Price :
Weekdays:
Lunch 11.30 a.m. – 4.00 p.m (RM77++)
Dinner 5.30 p.m. – 9.30 p.m (RM88++)
Supper 10.00 p.m. – 2.30 a.m (RM88++)
Weekend & Public Holiday:
Lunch 11.00 a.m. – 4.00 p.m (RM77++)
Dinner 5.30 p.m. – 9.30 p.m (RM88++)
Supper 10.00 p.m. – 2.30 a.m (RM88++)
Map :