Sometimes I didn't know what else I can had for my lunch because I'd tried all the restaurant nearby my office, so I always repeated and ate the same thing. But Tin Kee Duck Rice stall in Kun Kee Kopitiam was what I always ate for my lunch. That's one of my favourite duck rice and char siew rice. I rarely ate in the Kopitiam, usually I just took away and ate in the office. Usually I ate duck mix with char siew rice, I love the crispy duck skin and the taste of the char siew. Besides these, the sauce especially for char siew is definitely delicious! They also sell chicken rice, but the famous one is duck and char siew. It should be a Hong Kong style duck rice, I just love it.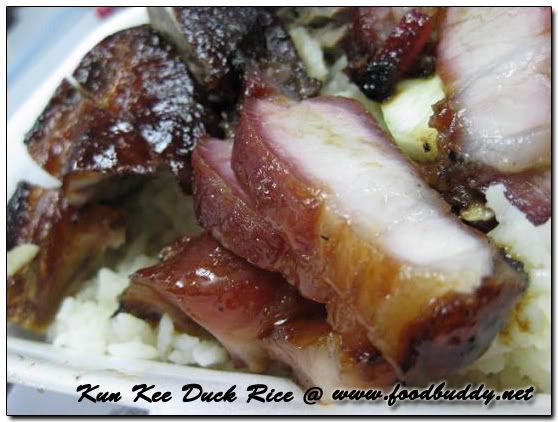 (more…)
Recently I was too busy with my personal stuff and didn't have time to update my food blog, it's because I've to help my gf's brother in his wedding. I became his "brother" on last Sunday morning, it was quite fun and I enjoyed it.
Weeks ago, I had my tea time at Sushi Zanmai in One-Utama. Sushi Zanmai and Pasta Zanmai is the same restaurant but they separate to two, Sushi Zanmai sells Sushi, while Pasta Zanmai sells Pasta. I've dined in Pasta Zanmai for few times before, I love their Chicken Cheesy Pasta and Teri Chicken Pizza. So, I went to Sushi Zanmai for my tea break, we'd tried some of the Sushi only. They have other outlets in The Gardens and Sunway Pyramid as well.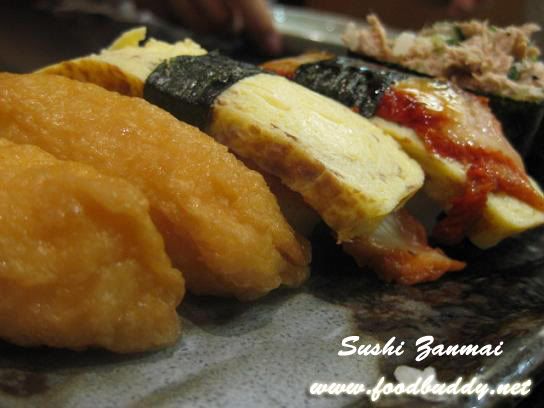 * Una Tama, Inari & Tuna Salad – I simply like the Una Tama, it consists of unagi & Omelette. The Inari Sushi consists of sweet beancurd, not too sweet and quite nice.
(more…)
Mar 1, 2009 Author: KaHoongChai | Filed under:
Buffet
,
Japanese Food
After the Tenji Japanese Buffet Restaurant @ Solaris Mont Kiara – Part One, I have to continue with the Part Two. Part One is more about foods in Tenji, so Part Two will be written more about the foods section and places. No more grandfather story, let's get started.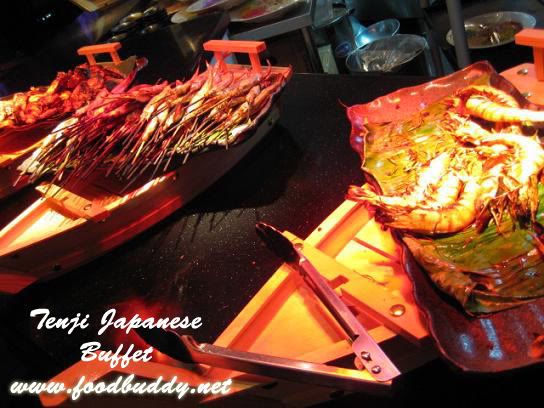 (more…)