That's about a week that I never update my blog due to my final project and industry report for my study, but I will still busy for quite a few weeks and I'm not able to update frequently like usual. However, this Tenji Japanese Buffet post I have kept for quite long time, so I decide to update now. It was last month, my company organized a division dinner, so most of the staffs suggested to have our dinner at Tenji Japanese Buffet Restaurant. I was so surprised and excited because my colleagues and I planned to try it last year but it was fully booked on that day, we were not successfully to try it.
So, I had my company division dinner in Tenji Japanese Buffet Restaurant last month. Tenji is a Japanese Buffet Restaurant that located in Mont Kiara, Tenji serves a lot of great and unique Japanese foods. They have a few clips on your table, you might need to put the clip on some of the bowl for the dishes (Only certain dishes) that you want to order. After that, foods will be serving to your table in minutes. I believe that you're not interest to listen grandma story, right? So, we just go for the foods and photos over there.

* Tenji is in the 2nd floor.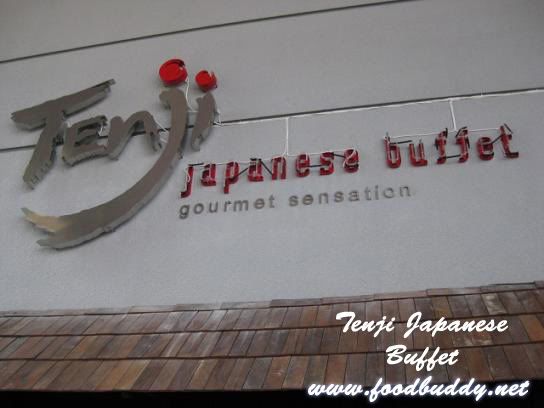 * There is a pond nearby the entrance.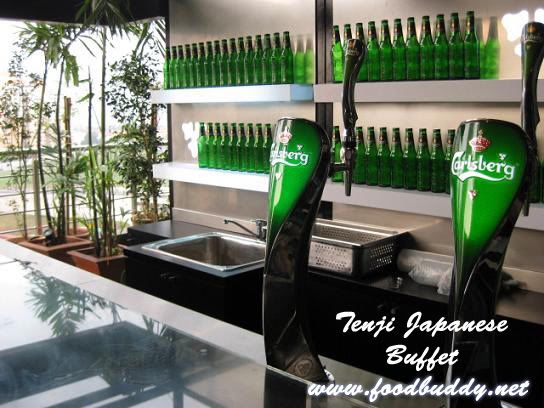 * Beer Bar – They only serve Carlsberg. But I didn't see the beer bar opens, perhaps it's only for certain customers.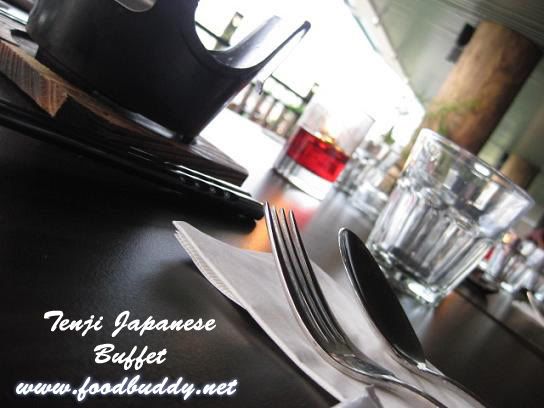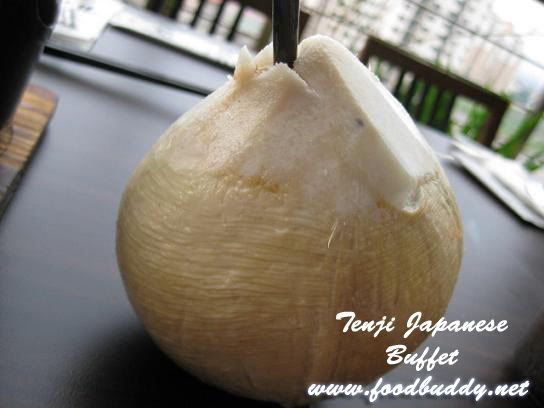 * Coconut – Very nice drinks, we simply had 4-5 of this coconut.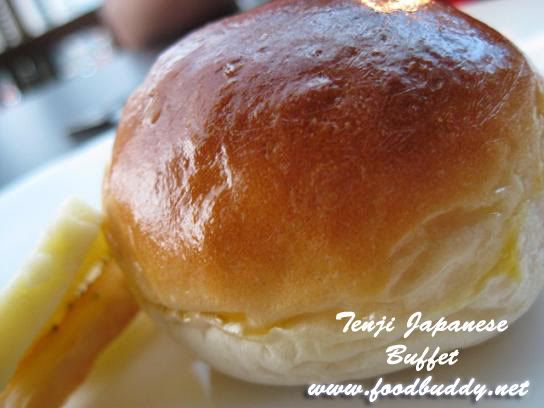 * Bun – I ate it together with 2 different cheese, it was just normal because it was not as soft as I thought.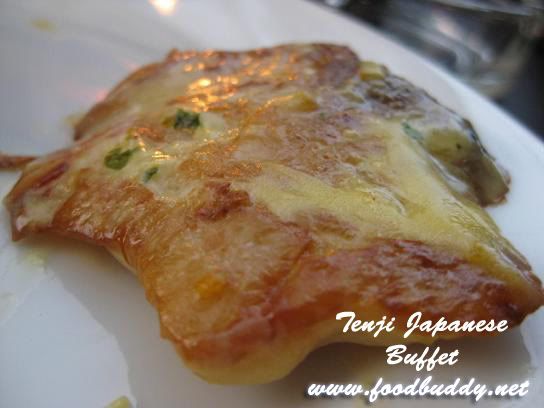 * Butter Cheese Fish – A recommended dish. The fish was fresh, the cheese was so aromatic, you must had it if you're going to dine over there.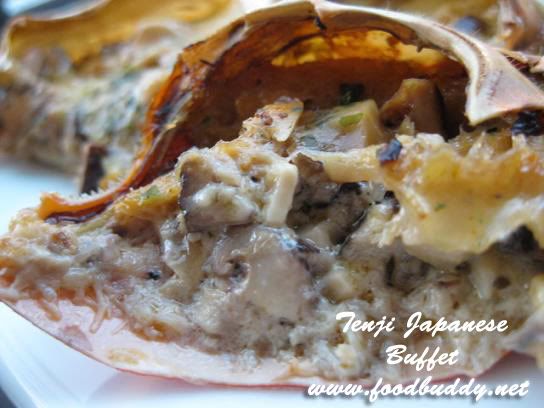 * Butter Mushroom Crab – Quite delicious, the crab was full of cheese and mushroom, I took 2 and I finished it.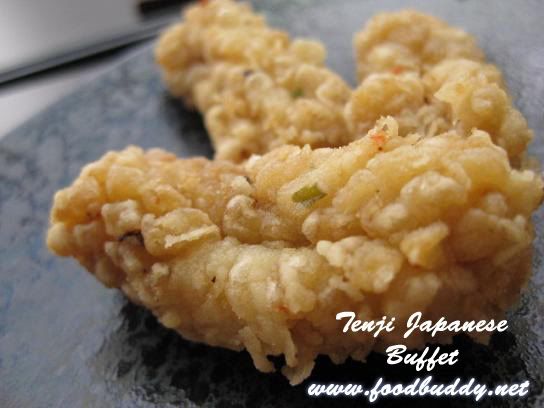 * Fried Chicken – Hmm, just okay. Not that nice.

* Fried Prawn – It was quite nice, you can have one and forget about it because you can have other nicer foods.

* Mushroom Mussel – I quite like this, the taste was good.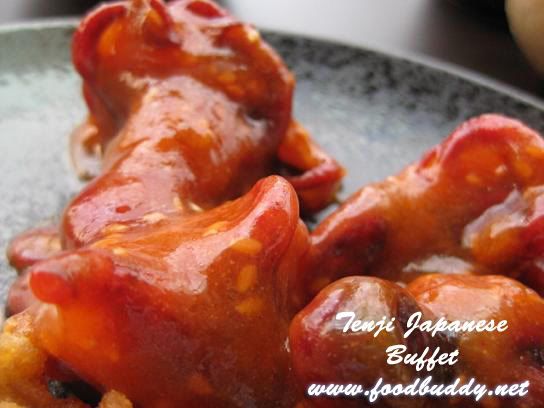 * Octopus – I walked a few rounds only saw it, I always ordered it. But, it was disappointed about this. The sauce was too sticky, and the taste was just normal. I was not having the 2nd pieces.

* Oyster – I didn't eat it because I don't take raw food. But my friends had few and they said it was fresh and sweet.

* Raw Tiger Prawn – I didn't know it was raw and when I had my first bite on the prawn head, I surrendered.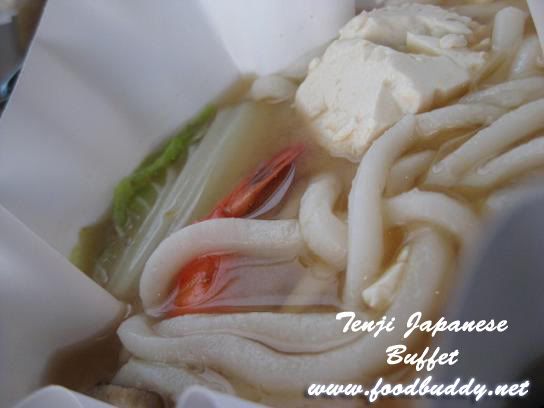 * Seafood Noodle – My gf had it and she said it was tasteless. She left it after the first bite too.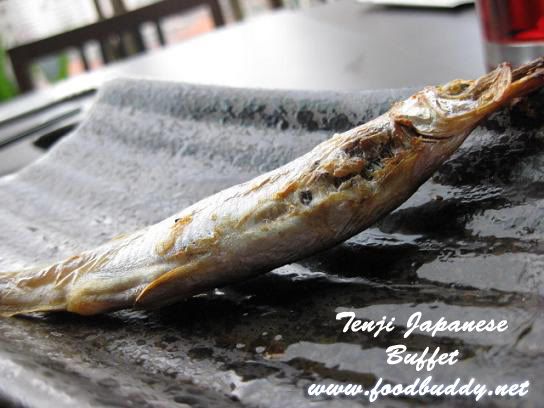 * Shisamo – It was a little fish which was called Shisamo. It was my first time having it, I had 4-5 strings, quite delicious!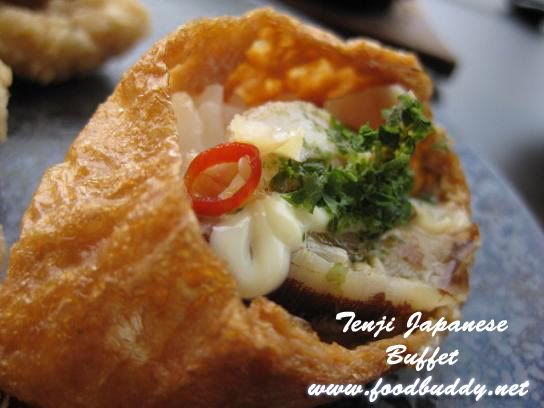 * Octopus Sushi – I was not having a lot of Sushi, I just had one because I didn't want to waste the chance of having other nice foods.

* Sweet Sauce Chicken – It was like Chinese Cuisine sweet sauce chicken, it was quite delicious.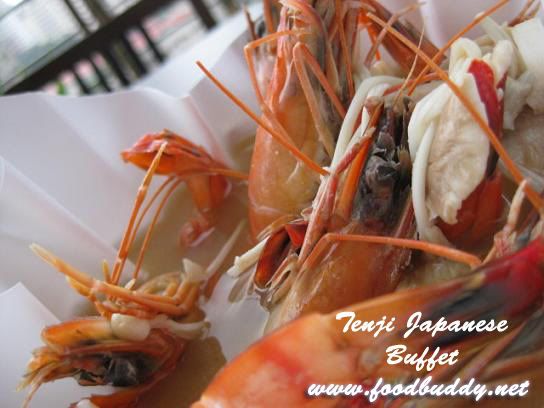 * Tiger Prawn Soup – I didn't have it, nobody finished it too. Perhaps it was just normal.

* Unagi – Oh my god! I had a lot of this, it's my favourite! But then they only served one small pieces for 1 clip. So we put quite a few times, I love this!

* Scallop – I just had one, quite nice and sweet.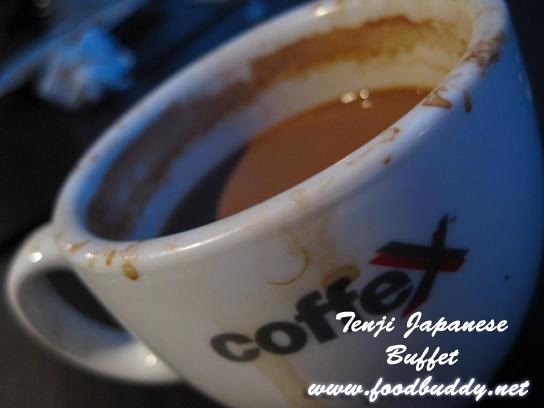 * Espresso – Okay, take a break and have second round! My friend made it for me, very dense and bitter.
I had taken lots of photos on the foods and sections, the post was too long so I just made it in 2 parts. There is still many photos are coming on next post, stay tuned for Part Two!
Address :
Tenji Japanese Buffet Restaurant
Lot L-01-01, SohoKL, Solaris Mont Kiara,
No.2, Jalan Solaris,
50480 Kuala Lumpur.
Reservation : 1700 80 1818
Fax : 03-6203 6982
Website : www.tenji.com.my
Business Hour & Price :
Weekdays:
Lunch 11.30 a.m. – 4.00 p.m (RM77++)
Dinner 5.30 p.m. – 9.30 p.m (RM88++)
Supper 10.00 p.m. – 2.30 a.m (RM88++)
Weekend & Public Holiday:
Lunch 11.00 a.m. – 4.00 p.m (RM77++)
Dinner 5.30 p.m. – 9.30 p.m (RM88++)
Supper 10.00 p.m. – 2.30 a.m (RM88++)
Map :