Time goes very fast, Chinese New Year is going to be ended and I have gone back to normal life. I enjoyed the time and life during Chinese New Year in my hometown (Taiping). My mum had cooked a lot of great and delicious foods for us, I will be sharing with all of you about what my mum cooked on the first day of CNY which was "Chu Xi Ye" (In Mandarin). Between, this was what we usually ate during some Chinese Festival, I enjoyed them a lot.
During Chinese New Year in Taiping, I played a lot and ate a lot. The only thing I didn't do was I didn't try any other Taiping food as I planned earlier, because I had no time to go anywhere other than meet friends. That's fine, now we go on the foods that my mum cooked.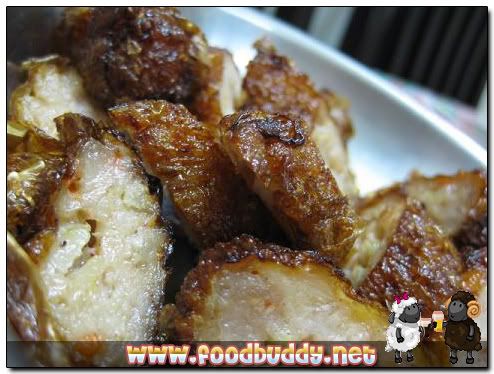 * Pork Roll – My grandma made it, cool right? But it was a little bit salty for my liking because she put too much soy sauce, but it was fine to eat with rice.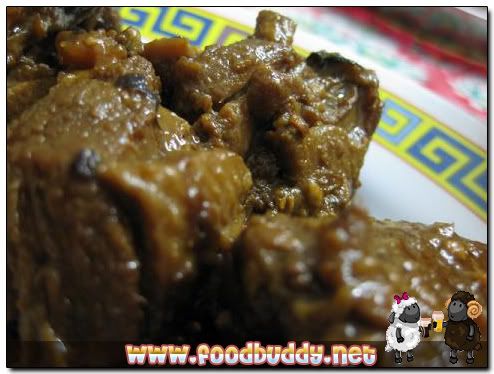 * Ji Kiong Duck – My mum cooked it, it was really delicious and more nicer compare with the Ji Kiong Duck in Wong Kok Restaurant which I shared before. The sauce is thick and the taste is really good.

* Tuber Crops with Porks (Wu Tao Kao Yok) – My grandma is expertise in cooking this dishes, this is what we all love during Chinese Festival. Usually she will cook 3 – 4 bowl in 1 time.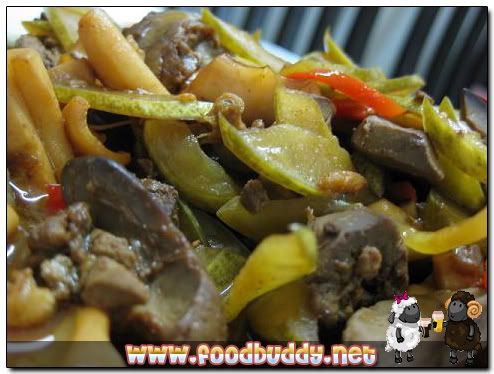 * Sour Cucumber – This is my favourite as well, mum cut the cucumber in slices and cook it with vinegar.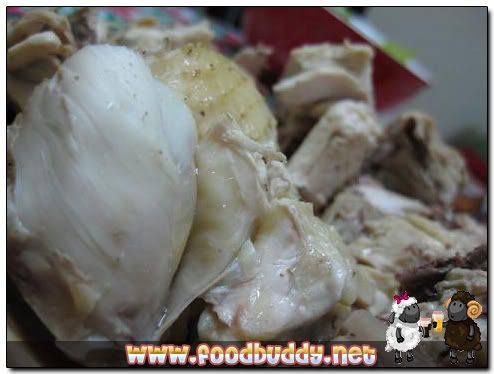 * Steam Chicken – Normally I will just eat 1 or 2 pieces, after that my mum will fry it with soy sauce on the next day.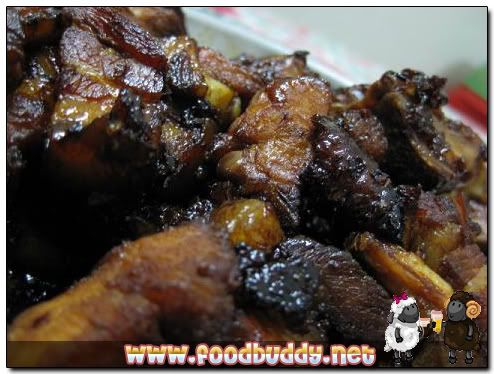 * Fried Pork Rib – Usually you will eat those pork rib without fried, right? But we used to eat pork rib after fried, my mum fried it with some sugar and soy sauce, it's more delicious than the normal one.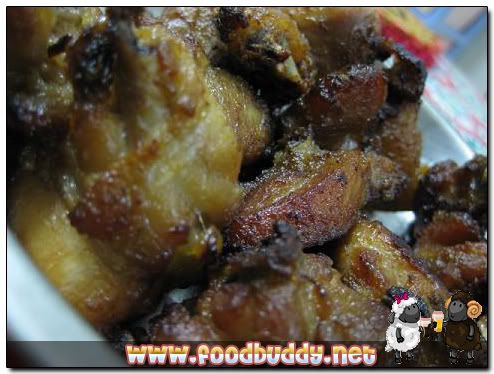 * Garlic Fried Chicken – My mum fried the chicken with garlic, as you see the chicken is scorch right? It's not scorch but that's the garlic. The taste is different compare with the normal fried chicken.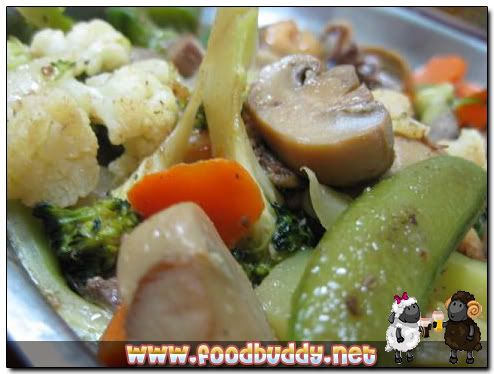 * Vegetables (Bao Cai Hua) – It consists of few different ingredients. I like to eat the one has green leaf at the top but I don't know what its' name.

* Mushroom & Chicken Leg Soup – It's fresh and healthy enough, it boiled with mushroom, chicken leg and spareribs.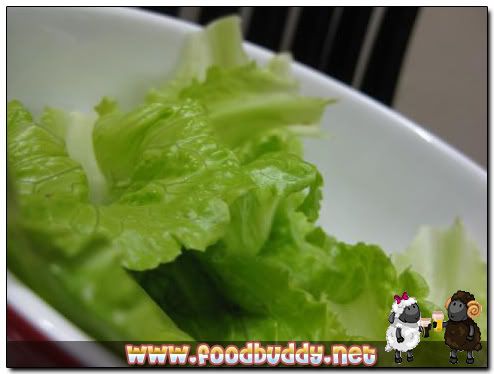 * Fresh Vegetable – It's fresh and healthy vegetable, we can eat it without cook. Usually we mix it with few dishes and eat together with the vegetable. Normally I will mix it with fried pork rib, tuber crop, Ji Kiong duck and sour cucumber is a must. All wrapped with vegetable and put it into your mouth, yummy~
Have you tried to eat like this way before?
There will be few Chinese New Year dishes post coming up soon, do you have any Chinese New Year dishes to share with us? What you normally eat at home during Chinese New Year?