Wong Kok Restaurant is a small restaurant that located at Taman Kami, Aulong Taiping. It's a small shop lot insides a Food court named 555 Food Court. The restaurant opened for about 6 months already if I'm not mistaken, the cook learned a lot from many Cook Sifu. If I'm not mistaken, he worked in Kum Lun Tai before too. My family and I always went there for dinner or yam cha everytime I back to Taiping because the cook is my dad's best friend.
The cook, my dad's best friend not only a good cook but a friendly and kind people too. Since it's a small restaurant, he don't have much seafood in the store but you can try to order, or perhaps you can order the seafood before the day you go so that he can buy the seafood. Although it's a small restaurant, but the dishes can consider the best in Aulong.
So, we had 4 persons which are my parents, my grandpa and I, we ordered 4 dishes for our dinner. I like all the dishes, the tastes are very good!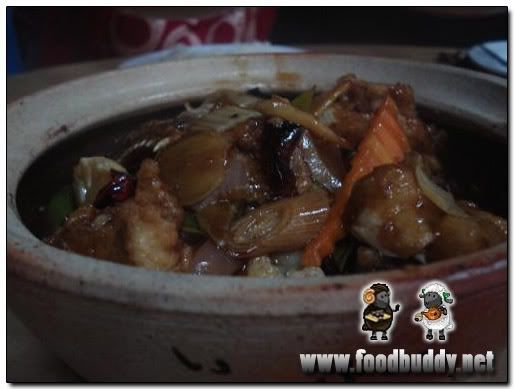 * Craypot Fish Head – This is the dishes that I first order. The fish was very fresh. This craypot fish head mix with some vegetables, carrots, mushroom and some other ingredients. What I can say is, Best!

* Fried Chicken – This friend chicken is very nice, a little bit salty taste. I don't know how to describe, some people used the used oil (black used oil) to fry the chicken, but this cook used the fresh new oil. The timing is very important, that's why the Fried Chicken is so delicious!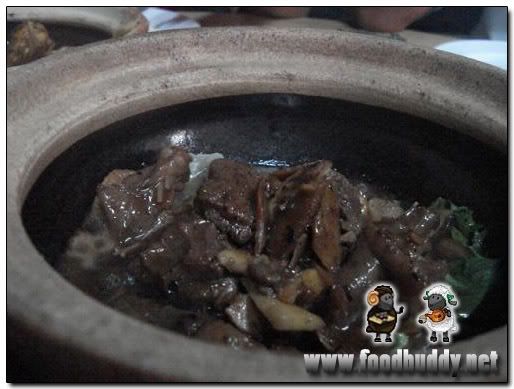 * Ji Kiong Duck – I think most of the Chinese ate it before right? This is my dad's favourite, he very fond of good food and he said this dishes was very delicious.

* "Sambal Yong Kok" – I forgot the name but I think you know what is it right? The sambal was not too spicy and the taste is very good! It cooks with shelled shrimps and small prawn, fry with sambal and "oh my god!"! I ate it a lot.
At the end of the dinner, I really ate a lot but we can't finish all the food too. Left 2 fried chicken wings and a bit vegetables for Craypot Fish Head. The price is very reasonable since it's a small restaurant. With these 4 dishes which are Craypot Fish Head, Fried Chicken, Ji Kiong Duck and "Sambal Yong Kok", it was only cost us about RM40+-. Worth it and thumbs up!
The restaurant is located at the corner of the 555 Food Court. This restaurant is just nearby Robert & Bakery, if you drop by Wong Kok Restaurant, you can drop by Robert & Bakery to buy some cakes, breads or biscuits too.
View the map in Google Map.

View Larger Map