It was a great meal in The Ship Steak House that located in Damansara Jaya. It was my girlfriend's birthday and I brought her to The Ship for our dinner. I had been there once 2 months ago which was my birthday and my seniors brought me here, it was a great meal too that's why I returned again. The Ship is a Steak House and expertise in Steak and few western foods too. All the staff in The Ship are wearing sailor cloth and The ship is decorated with a sailor themes. When you step in, you will think of "Popeye The Sailor Man"!
Christmas was just past and that was New Year eve that day, so they had a few of New Year dinner set. So, I had ordered 1 New Year dinner set and my girlfriend ordered a Seafood Platter.

* Appetizer – The appetizer consists of fresh prawn, mango, mang guang, fresh vegetable, fresh tomato, fish ege and miyonese. All of the materials were really fresh, very healthy food!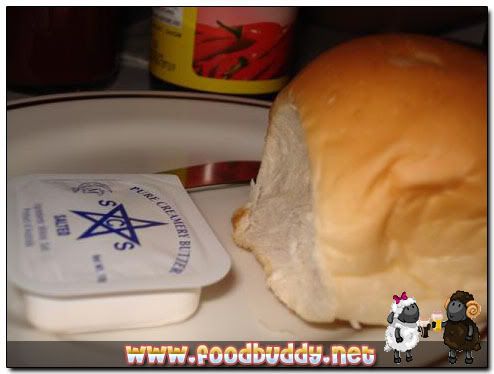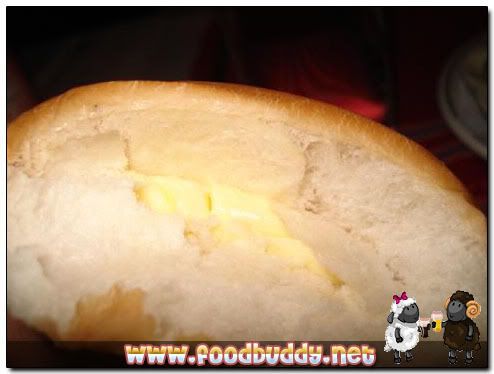 * Bread with Salty Butter – It's my favoutire! It's simply but delicious!

* Honeydew Juice – Wow, we ordered large 1 and it was really large! We can't even finished it. =.="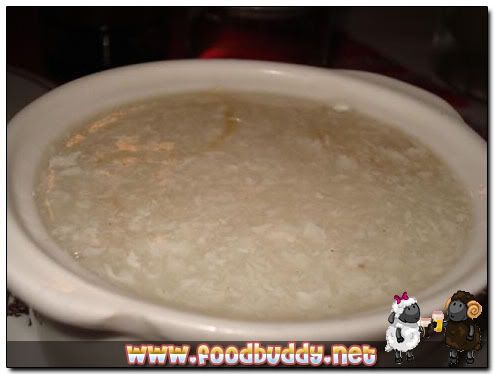 * Shark Fin Soup – Actually I didn't mean to order Shark Fin soup, in fact I want to order the soup that I drank last time. It was a Seafood soup, and I can't found that in the Menu, so I just ordered this. But then the Shark Fin Soup was nice too, it was not the fake Shark Fin okay? It's not cheap… but nice taste!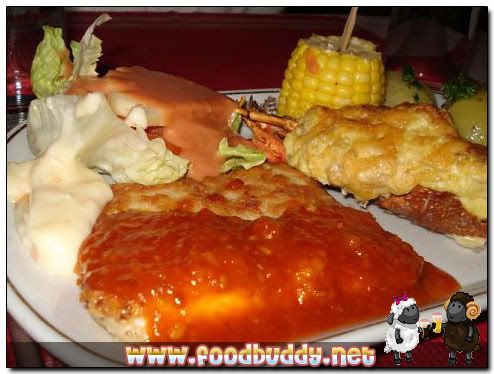 * Lobster and Fish Fillet dinner set – It was my dinner set. It was consisted of cheesy lobster, fish fillet with something like tomyam source, fresh pineapple, fresh tomato, corn(I gave it to my girlfriend as she liked it and I was not really like corn.) and potato. The fresh vegetables, pineapple and tomato were mixed with 2 sauces and I forgot what its' name, but then the both sauces were nice! It was something like miyonese, it's my favourite! Honestly, the lobster was almost empty, most of it was cheese and some ingredients, the lobster was very very small piece only.

* Seafood Platter – It was my girlfriend's dishes. It's called Seafood Platter, it consists of fried Scaloop, Grilled squid, big prawn, french fries, fresh pineapple, fresh tomato and vegetable. It comes with the same 2 sauces with mine too.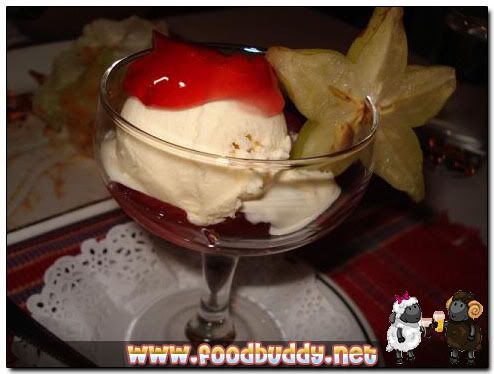 * Dessert aka Strawberry Ice Cream – After a heavy meal, have a dessert is like rest in heaven! There was a star fruit as decoration. It was a strawberry ice cream, I was not really like the strawberry because it was too sweet and it's my favourite.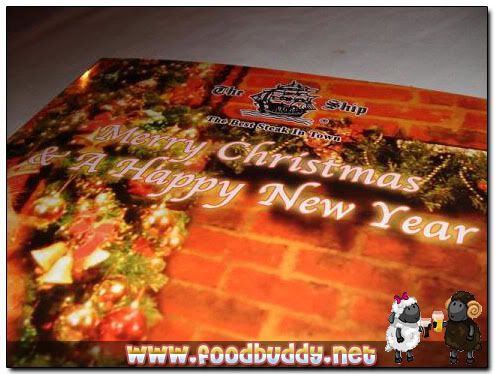 * Merry Christmas was past but they yet to change their menu, but it was fine because the menu looked unique haha!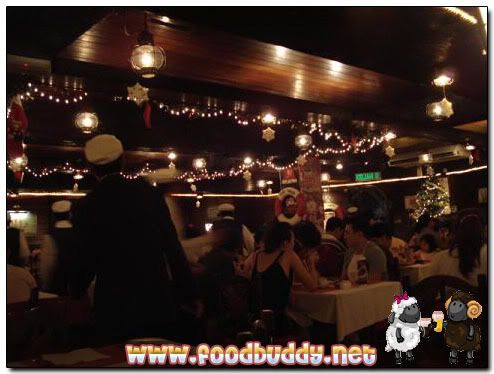 * There was a Christmas decoration and it was romantic and great environment. Compare with the first time I visited, the feel was still the same without Christmas decoration. So, I recommend you to bring your love one to take your meal there. But don't go too often okay? The price is not cheap haha!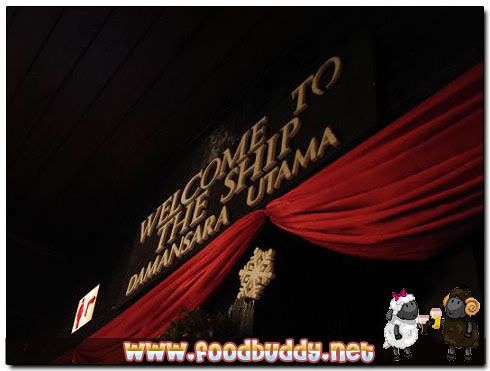 Welcome To The Ship Damansara Utama! Definitely I will pay you a visit again!
It was a great dinner with my girlfriend and we satisfied with the foods and services. Their foods are nice, environment is great and the services are definitely best! Why not you pay them a visit too? I think they have many outlets all around the world but so far I just know this outlet.
The price is ideal and worth it, as you can see how I rate their foods, environment and services.
SeaFood Platter (A La Carte) – RM 34.90
New Year Set (Appetizer + Shark Fin Soup + Lobster and Fish Fillet + Dessert) – RM 82.90
Jumbo Honeydew Juice – RM 6.63
Bread + Salty Butter – FREE
TOTAL – RM 152.45 including 10% service charge and 5% government tax
Address :
THE SHIP
37-43, Jalan SS21/56B,
Damansara Utama,
47400 Petaling Jaya
Tel : 03 7728 8020 / 9964
Business Hour : Sunday to Friday (12.00 pm to 12.00 am), Saturday (12.00pm to 1.00 am)
Website : www.theship.com.my
View the map in Google Map.

View Larger Map