Kam Heong Restaurant is a Teow Chew style restaurant which sells "Lo Duck" and some other dishes, but all of them are being "Lo". Other than "Lo Duck", they have other dishes like "Lo Mushroom", "Lo Pig Hand", "Lo Egg", salty vegetable, and etc. They have rice and porridge, I have yet to try the porridge because this is my first time there. My senior and her bf brought me and my friend there after the Warehouse sales in PJ State too, they said want to bring us to try nice and popular duck rice and porridge in PJ State but I never heard it before, but I knew it after the dinner because the duck rice and all the dishes were really delicious and tasty!
All the dishes were served nicely, I think they have their own secret recipe and ingredients to stew (Lo) the duck and other dishes, that was why it was very strong smell when we walked in. All the foods looked delicious and we can't wait to keep it into our tummy!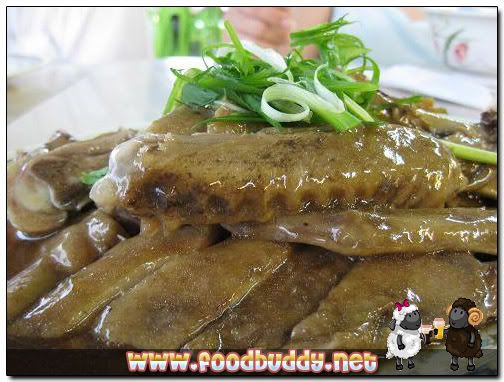 * Stewed Duck / Lo Duck – This is the dishes that you totally can't miss out. The duck is not difficult to chew like others', you must eat with the gravy, put the duck and gravy into your mouth, oh my god! I'm not sure whether they have been stewing the gravy for quite many years by keep adding without throwing the old gravy in a big pot, the taste is really good! We ordered half a duck for 4 persons.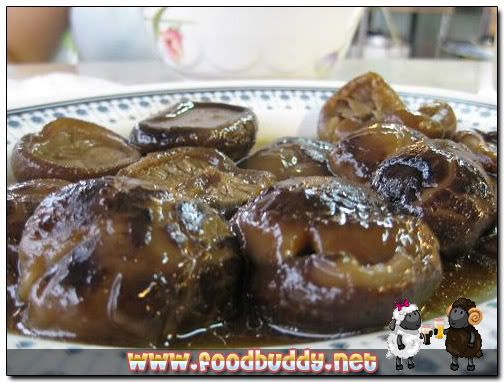 * Stewed Mushroom / Lo Mushroom – I love this so much! You must eat all of them with the gravy together with out rice, it's really delicious and really good taste!

* Salty Vegetables – This salty vegetable is not too salty. It stimulates your appetite before you start your meal.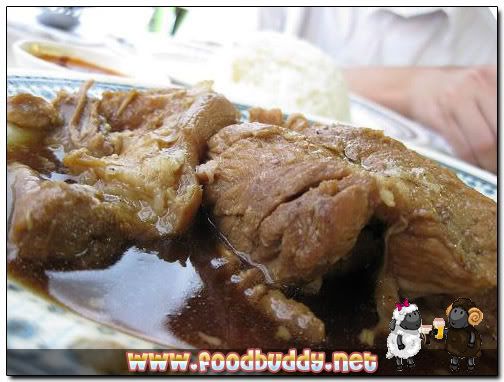 * Stewed Pig Hand / Lo Pig Hand – Another nice "Lo" dishes, it doesn't have a good look but it's very delicious. It won't be too oily and it's melt when you chew it in your mouth.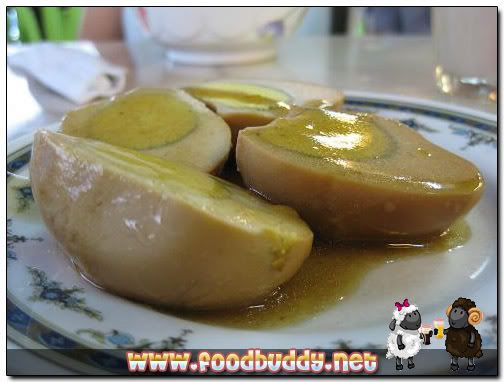 * Stewed Egg – What I can say is the stewed egg was very fresh, nice to eat with rice or porridge!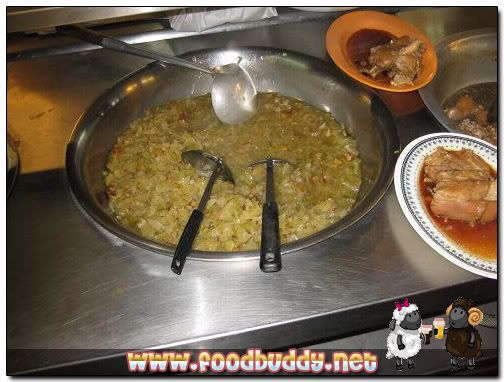 * Salty Vegetables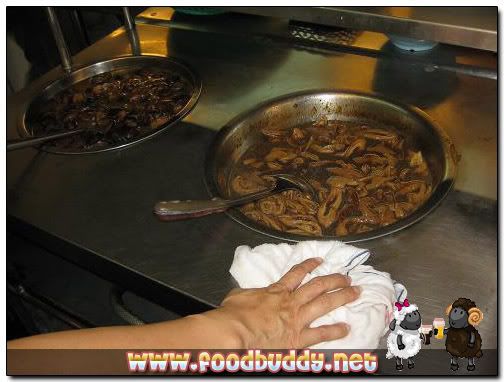 * Stewed Mushroom / Lo Mushroom

* Stewed Pig Hand / Lo Pig Hand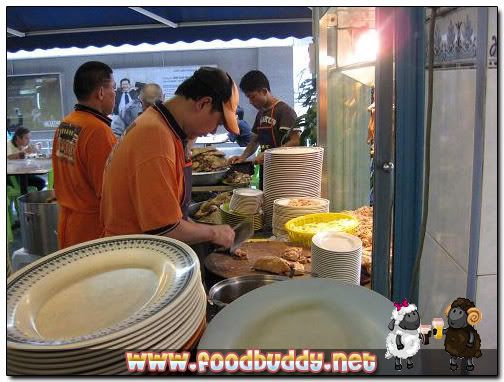 * They have few people chop the duck, so they serve you very fast and relieve your hungriness!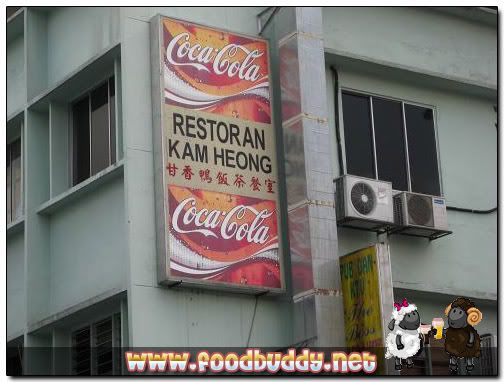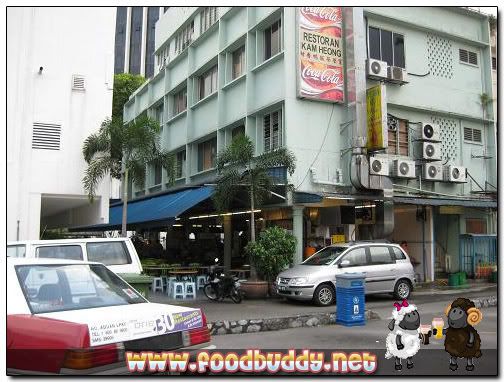 We were really satisfy with all the dishes served, I ate a lot of the Stewed Duck since nobody can finished it haha! The price is reasonable but I didn't know the exact figure, I knew it was about RM43++ because my senior paid for it. It's consider cheap for a such good meal for 4 persons!
The Kam Heong Restaurant is located at next to the UOB Bank and directly opposite the Menara MPPJ. As what my senior told me, the restaurant is a food court in morning and evening as the Prawn Mee and Claypot Porridge are popular. At night, that's a Stewed Duck Rice Restaurant. For sure I will be back again for the porridge!
Address :
KAM HEONG RESTAURANT
8 Jalan Tengah,
Off Jalan Yong Shook Lin,
Petaling Jaya New Town
Business Hours : 5pm – 10pm
View the map in Google Map.

View Larger Map