Jan 28, 2009 Author: KaHoongChai | Filed under:
KaHoongChai's Diary
I still remember the first time I went to a Casino in Genting Highlands, but I couldn't recall the name of the casino, it's called Casino de Genting or something like that, it was my first time going in Casino, it was really great. Of course, I did gamble for the first time in Casino. I played Three Pictures and some other games, but when I recall the memory when I was in the Casino, I didn't see any games which is called "Craps", or what we call it as "Online Craps" on the internet. It's a simple dice game and the table is something similar to roulette, it's a game that I used to play on the internet before.
When the first time I entered Casino, it was midnight and I was actually hungry that time, I were going there with my friends, I still remembered there was some foods and drinks served in the Casino, some are paid and some are free one, I'd had some free drinks and some junk foods. Gambling can be addictive and you'll probably forget about your hungriness, so foods and drinks in the Casino would probably catch your eyes. The Casino has a place where serves all the foods and drinks such as biscuit, hot drinks, mineral water and some breads, I've had all of them as I was really hungry in the midnight. Filling your stomach with hot drinks like coffee, milo or tea in the midnight is extremely warm, of course you must eat with some biscuits or breads to avoid gastric. Anyway, all the foods and drinks in the Casino are just good, as long as you can fill your stomach and continue gambling.
You may try the foods and drinks in the Casino when the next time you enter Casino in Genting Highlands.
KFC has launched their new product which was Zinger Tower Burger few days ago. I just went to One-Utama yesterday and bought a gift to give my gf's parents because I was going to her house for a CNY dinner tonight. So, we have bought gift and I suggested to take our lunch at KFC since I have yet to try the Zinger Tower Burger because it looked delicious. Mc.Donald had Prosperity Burger and KFC had Zinger Tower Burger, but of course both burger had their own recipe and different taste.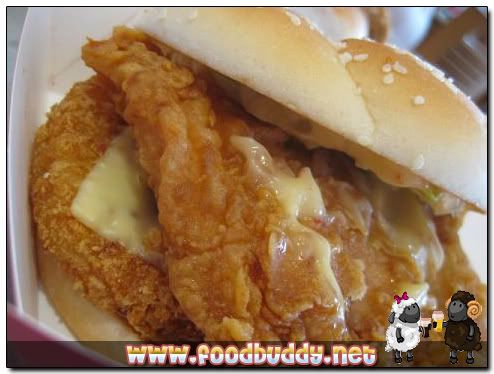 (more…)
Lou Sang (捞生) is a Traditional Chinese cuisine dish which every Chinese will eat during Chinese New Year. Oldish people said that Lou Sang will bring luck to everyone who join it, all things will be better than usual. Lou Sang is the name for the proccess and we call the Chinese New Year dish as "Yu Sang". So, Chinese New Year is coming soon and I can't wait to back my hometown (Taiping) to celebrate with my family and friends! Before Chinese New Year, I have visited most of the shopping complex to view their Chinese New Year Themes, I have also tried Chicken Prosperity Burger at Mc.Donald, then I have also eaten Yu Sang, which mean I will be very lucky in Year 2009!
My collueges organized a lunch which just to get together before we go for holiday, and the main purpose for the lunch was to "Lou Sang". So, we had chosen a restaurant which has Lou Sang because not every restaurant serves it. The restaurant is named as Garden Palace Seafood Restaurant which is located somewhere around Chao Yang, SS2 PJ. "Lou Sang" consists of a lot of ingredients and it's very colourful, it mix with oil, sweet sauce and fresh salmon fish.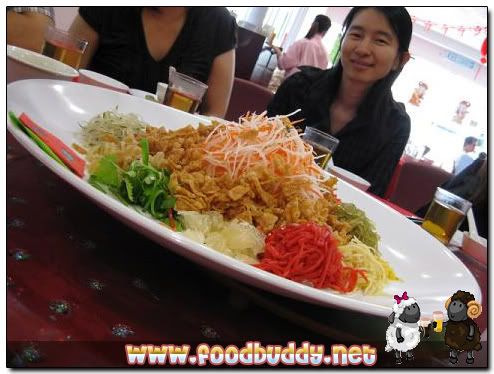 (more…)
Jan 21, 2009 Author: KaHoongChai | Filed under:
KaHoongChai's Diary
,
Mid Valley
,
One-Utama
I have told you in my previous post (Chinese New Year Themes In Shopping Complex – Part 1) that I will be going to Mid Valley for another education fare and definitely I will snap some photos over there. Other than collecting University info in educational fare, our main purpose was shopping and buying new cloth for Chinese New Year.
Of course, Mid Valley did decorate the hall with Chinese New Year Themes as well. Other than Mid Valley, we did visit One-Utama as well. Almost all shopping complex did decorate their hall with Chinese New Year Themes because Chinese New Year is the biggest and most important festival for Chinese!
Chinese Near Year Themes in Mid Valley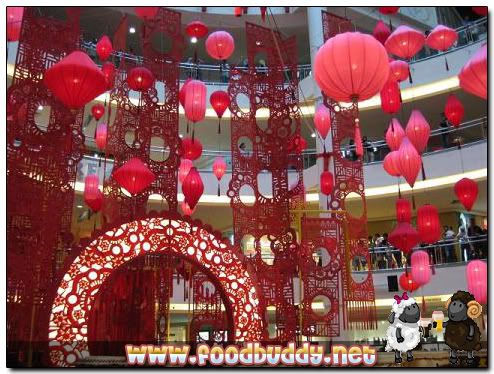 (more…)
Chinese New Year is coming soon, Prosperity Burger at Mc.Donald will be ended soon after Chinese New Year. The last time I visited Mc.Donald in Center Point outlet was just to eat the Twister Fries as they only had Beef Prosperity Burger, so they have launched Chicken Prosperity Burger now and I just had them 2 days ago. But it was not that ideal for my liking, perhaps I didn't like the ingredients and recipe. However, Chicken Mc.Deluxe and Fillet O-Fish are still my first choice while traveling to Mc.Donald.

(more…)
Choong Kee Kampar Claypot Chicken Rice Restaurant is a restaurant that located in Damansara Jaya which is just nearby The Mage Cafe. As the restaurant name, it sells Kampar style Claypot Chicken Rice. Before this Choong Kee Restaurant opened, it's just a small food stall insides a Kopitiam named Kun Kee Kopitiam which is just located the same row with the current Choong Kee Restaurant. They just opened at night time when they were still a food stall in Kun Kee Kopitiam, after the renovation in Kun Kee and they have finally opened a own shop for their own Kampar Claypot Chicken Rice.
Other than serving Craypot Chicken Rice, they have few different types of fresh vegetables and steamed soup which you can take it as side dishes. For the Claypot Chicken Rice, you can have a normal claypot chicken rice which consists of little chicken and little sausage, you can add egg, chicken, salty fish and sausage. I used to eat the Claypot Chicken Rice with Salty Fish and Sausage (We call it as "Lap Cheong").
Other than this, the special of Choong Kee Claypot Chicken Rice is they cook the Claypot chicken rice with oldish style which is cooked by using charcoal burn. It's difficult to get those Claypot Chicken Rice that cook with Charcoal burn style because most of them are using gas now. By using charcoal burn style, it keeps the original taste for the Claypot Chicken Rice, it makes the Claypot Chicken Rice more nicer than using gas. The restaurant is always full during lunch time and dinner time.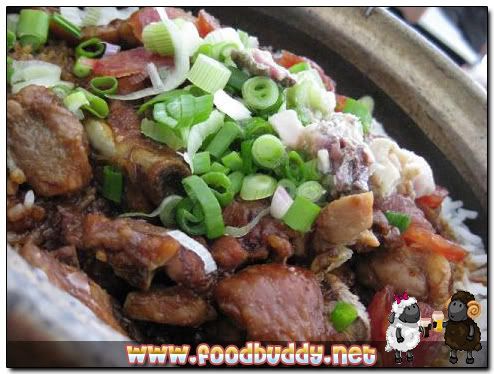 (more…)