I just went to One-Utama for dinner with my girlfriend during Christmas Eve on last Wednesday, my friend recommended me a western food restaurant named Jack's Place that located at New Wing. So, we also decided to try the food over there. If you never been there and see the White Christmas decoration in One-Utama this year, you can view the photos in my previous post, I did snap some photos over there. But then, this was a disappointed dinner at Jack's Place Restaurant, but there was another better food in Jack's Place.
If I was not mistaken, my friend recommended their steak but not other dishes. I ordered other dishes because I don't take beef, that's why I said that was a disappointed meal for me at Jack's Place. If you like steak, you can try it!

* Jack's Place! The Cook looks cute haha!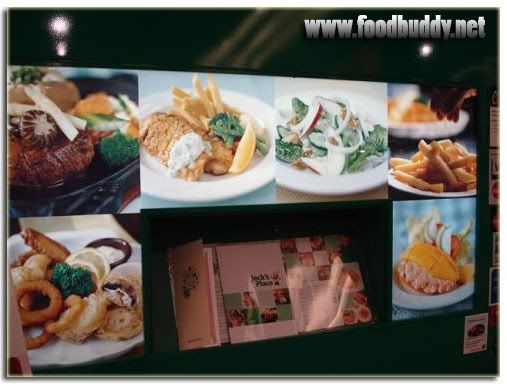 * All the foods look delicious and good looking.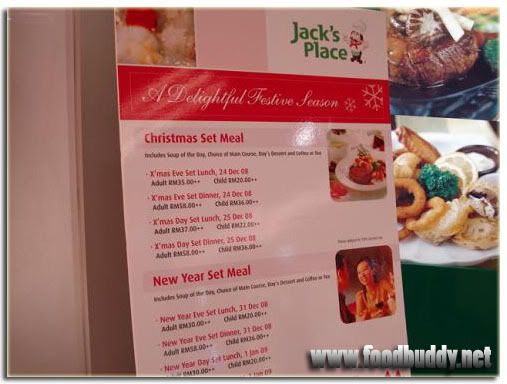 * They had Christmas Set Meal on 24th and 25th Dec, the prices are different for Adult and Children. If you missed out the Christmas Set Meal, don't worry they have another New Year Set Meal on 31th Dec and 1st Jan too!

* Jack's Place Menu front page. The Cook looks cute, do you think so?

* Garlic Bread – A little bit dry and bit tasteless, but still can eat la.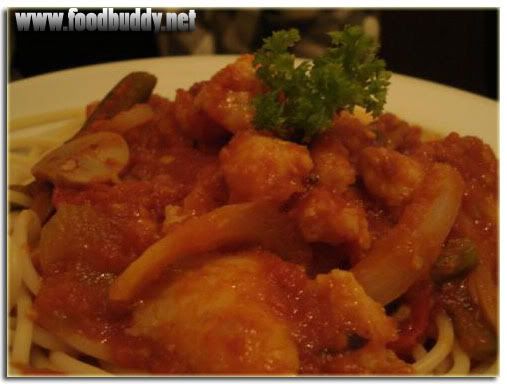 * Seafood Spaghetti – Oh my god! It was very very not delicious and totally tasteless, I feel disappointed when I ate the first time. The Seafood Spaghetti contained fish, mushroom, onion, and something that I didn't know what was that. Don't try this or else you will be feeling disappointed like me!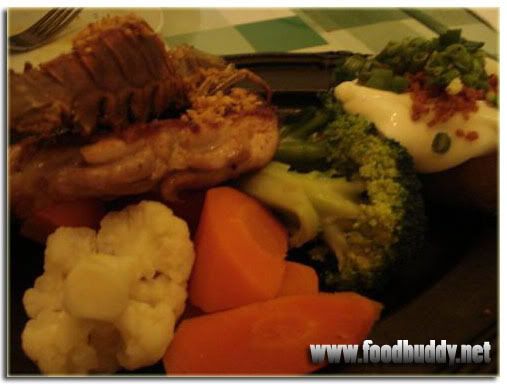 * Crayfish & Chicken Combo – Hmm, this 1 still okay. But, crayfish is not fish? Because they served us the something like prawn and chicken. The prawn was small, the chicken a little bit salty too. So this Crayfish & Chicken Combo contained "crayfish", salty chicken, vegetables, carrot and potato. Honestly, I just like the potatoes.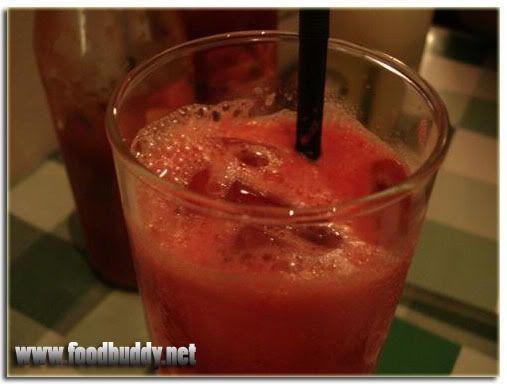 * Watermelon Juice – I ordered Watermelon Juice and my girlfriend ordered Honeydew Juice. Both juices are a bit tasteless, I think they forgot put sugar.

* It's Jack's Place Tissue with Merry Christmas decoration!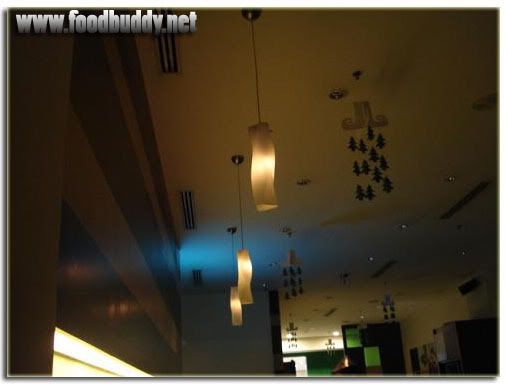 * The environment looked quite good!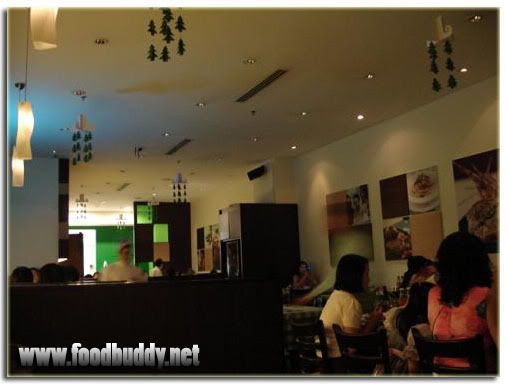 * The environment was quite okay and comfortable. If you go with your love 1, that will be nice!
So, in total I can only rate it 4/10, the 4 it's for the environment. It's totally not okay for the food, I will not go again. Maybe their steak is good but then I don't take steak, perhaps you can try their steak and let me know how is it. If talk about Spaghetti, I prefer Pasta Zanmai. Actually before we decided to take meal in Jack's Place, my girlfriend asked me whether we changed to Pasta Zanmai or not, but I said we should try new food, I regret!
So, the price for Jack's Place was not that expensive but not worth it.
Crayfish & Chicken Combo : RM 33.00
Seafood Spaghetti : RM 16.00
Watermelon Juice : RM 5.50
Honeydew Juice : RM 5.50
Garlic Bread : Free
TOTAL : RM 66.00 including 10% Service Charges.
Address :
Jack's Place Restaurant
F346 First Floor Rainforest,
1 Utama Shopping Centre (New Wing)
Tel : 03-7725 1433
Fax : 03-7725 1428