Dec 30, 2008 Author: KaHoongChai | Filed under:
Chinese Food
,
Food & Drinks
,
KaHoongChai's Diary
,
Taiping
Everytime I back to my hometown which is Taiping (Rain Town), I'm sure will be visiting Robert & Bakery and buy some pastries, breads, or biscuits. I like their foods because it's very fresh, it is because of they either bake new cakes and biscuits or get from their suppliers every day. So, all the foods are not overnight and are fresh everyday, this is what I like.
Robert & Bakery is one of the famous bread and cakes shop at Aulong, there is always full of customers at night. So, this time I back to Taiping, I visit the bread shop again. This time, I just eat the Egg Tart and "Gui Nian Gou". The shop opens from 2pm until 11pm, when you first go there at 2.30pm and the Egg Tart is still hot and crispy, very good taste!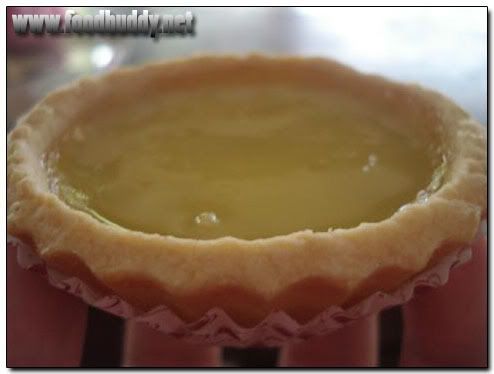 * Egg Tart – A very good taste, crispy and fresh Egg Tart. It has 2 different colour and favor which is yellow and green. Yellow is the normal Egg Tart and green 1 is made from pandan, you know that right? I recommend you to find and try it if you're planning to go Taiping. (more…)
I just went to One-Utama for dinner with my girlfriend during Christmas Eve on last Wednesday, my friend recommended me a western food restaurant named Jack's Place that located at New Wing. So, we also decided to try the food over there. If you never been there and see the White Christmas decoration in One-Utama this year, you can view the photos in my previous post, I did snap some photos over there. But then, this was a disappointed dinner at Jack's Place Restaurant, but there was another better food in Jack's Place.
If I was not mistaken, my friend recommended their steak but not other dishes. I ordered other dishes because I don't take beef, that's why I said that was a disappointed meal for me at Jack's Place. If you like steak, you can try it!

* Jack's Place! The Cook looks cute haha! (more…)
Last Sunday which was 21th December 2008 was Dong Zi or Tang Yuan Festival. They said after we ate Tang Yuan then we'll be growing 1 year old, so I'm 21 years old now! Haha I'm still young right? I was in my hometown, Taiping last week from Thursday until Sunday. So, my lovely mum and I made Tang Yuan together at Saturday night so that we can ate it on Sunday morning.
First, my mum cook a bowl of water with pandan leaves, then put some sugar to make it sweet. Then she put the flour on the plate, mixed it with the sugar water just now. Then she started to twist it until it became solid.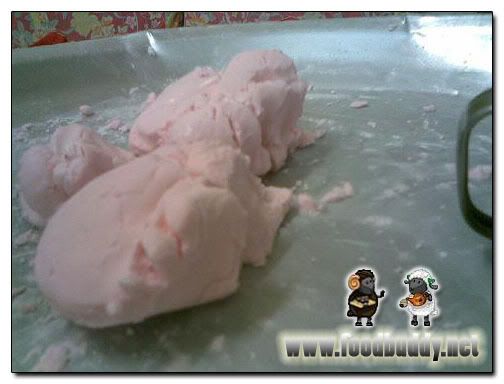 * It's only one part of the "solid flour" that had been twisted. (more…)
Mc.Donald launch their Prosperity Burger once a year at the year end to celebrate the coming Chinese New Year. I wait for the launch every year not for Prosperity Burger but their Twister Fries, I know A&W has the same Twister Fries, but don't know why I just like Mc.Donald 1. So, now Mc.Donald launch it and of course I visit them again!
Actually I do like to eat the Prosperity Burger, but they just have Prosperity Burger with beef only, I'm a Buddhist and I don't take beef. The Chicken Prosperity Burger will be launched soon if I'm not mistaken. I will eat again when they launch the Chicken Prosperity Burger. So, I order Chicken Mc.Deluxe with set but I change the French Fries to Twister Fries. My purpose to Mc.Donald this time is to eat their Twister Fries haha!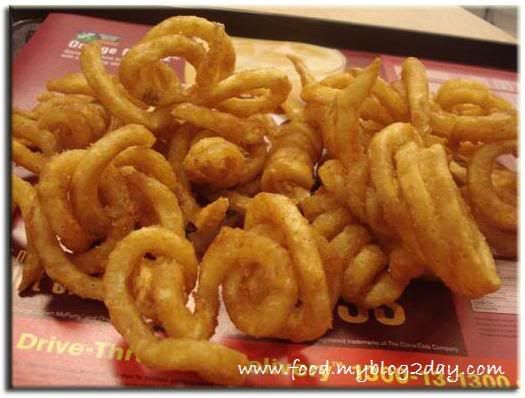 * This is my favourite Twister Fries! It's more delicious than French Fries! (more…)
I just back from One-Utama, my girlfriend and I went there to buy Christmas gifts. Last week we past by Sunway Pyramid and saw the Christmas decoration was very beautiful, when you pass by the the road, you have the strong Christmas feel, really you should go there have a look and enjoy the Christmas feel. We didn't drop by and take some photos because many cars and crowded with people over there.
How about Christmas decoration in One-Utama? That's another different Christmas feel there, One-Utama is decorated with white colour themes, it gives you a White Christmas feel. So I stopped there and took some photos. Although Christmas is not our big day but we still celebrate it as other countries do. Christmas decoration like this might attract a lot of foreigners and visitors too!

* I had only 1 reaction when I saw it, "WOW!" It's a magnificent sight! (more…)
It was yesterday, my girlfriend and I went to saloon that usually we visited which is in Kepong. I cut my hair and she want to has something different and she curled her hair, she looked cute haha! After that, we planned to take dinner together before I sent her home. We drove nearby the saloon in Kepong, we saw Prince Cafe nearby there and we decided to take our dinner there. Actually I ate a few times in Prince Cafe before but it was in Petaling Jaya but not Kepong. Prince Cafe it's a Hong Kong food restaurant, I think they have a lot of branches around the Kuala Lumpur.
Actually we were not that hungry because we took our lunch at about 2.30pm, so we just ordered set meal and didn't order any side dishes. So, I ordered a set meal which was Pork Fillet Spaghetti and it came with soup and drink, so I ordered "Soup Lo Song" and "Yin Yong Ice". While my girlfriend ordered a set meal too which was Honey Spare Ribs Rice, "Soup Lo Song" and "Hot Chocolate".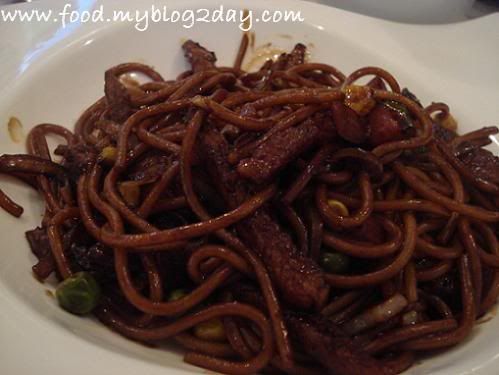 * Pork Fillet Spaghetti – I like the Pork Fillet Spaghetti, it has Pork Fillet, corn and green bean. I like the taste, very delicious! My girlfriend told me that Kim Gary 1 more delicious but I never tried it before, will try it next time!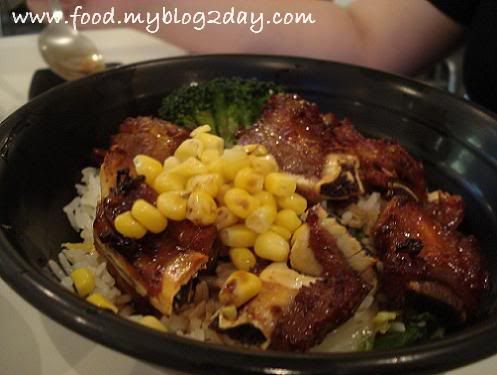 * Honey Spare Ribs Rice – My girlfriend gave me 1 piece of the spare ribs (Pai Kuat), the spare ribs was sweet 1 because got honey. It came with few pieces of spare ribs, corn and vegetables. Actually I tried this before in ChatterBox which is a Hong Kong Restaurant in One-Utama, but I felt that Prince Cafe 1 more delicious. I recommend you to try this if you plan to take your meal there! (more…)