Sep 1, 2008 Author: KaHoongChai | Filed under:
Chinese Food
,
Food & Drinks
,
KaHoongChai's Diary
,
Taiping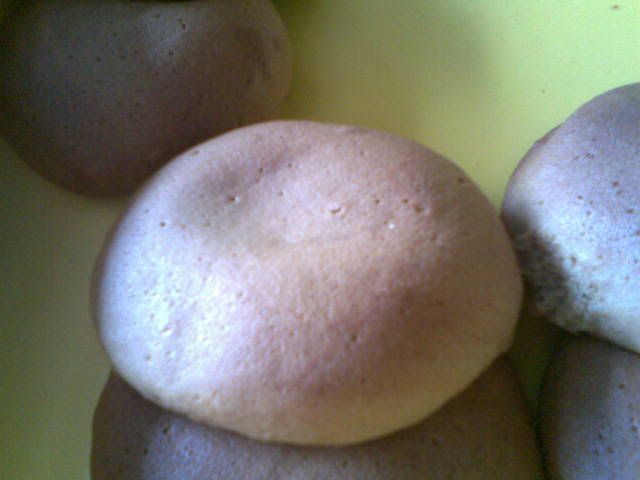 * Mexico Bun. It's damn big if you see it in reality!
As usual, I went back to my hometown (Also known as Rain Town, Taiping) during public holiday last week. It was Malaysia 51th National Day. Normally I will tried a lot of new Taiping food everytime I back to my hometown, but not for this time due to my serious sore throat, too bad. So I was not going to anywhere to try any Taiping foods. So, what I can eat? I'm going to share and recommend you about this bread shop, named "Robert and Bakery" (If I'm not mistaken).
Actually this is my aunty bread shop, she sells variety of breads, kuih, cakes, biscuits and etc. This is where my first part time job as well, she hired me as a part time bread seller when I was still studied in secondary school. Of course, I had tried all the bread and kuih as well, I love them very much! Unfortunately, I can't eat it since I have moved to KL 3 years ago.
So, I went back to Taiping this time and I ate only few breads there. I would like to share it with you guys about what is the bread i ate and how's the bread shop look like. (more…)